Sometimes, spending Christmas at home can be a lot. Maybe you're feeling overwhelmed because you're the one who's always in charge of hosting Christmas dinner. Or, perhaps you've outgrown your holiday traditions and you're ready to start fresh. Whatever it is, a Fiji Christmas might be just what you need this year.
When you spend the holidays in Fiji, you'll find yourself surrounded by things to do, new people to meet, cultural traditions to learn, and ways to relax. From the warm weather to the exciting adventures, there are countless reasons to spend Christmas in Fiji at Namale Resort & Spa, but here are just a few of our favorites.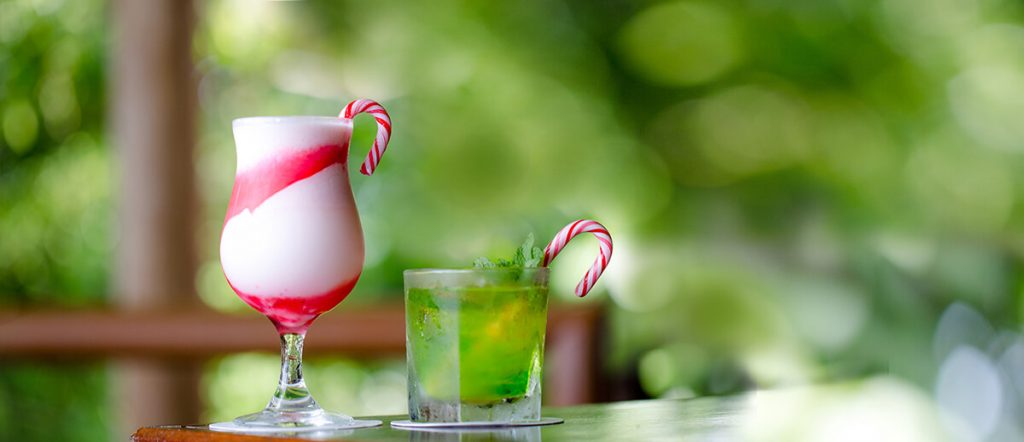 Follow along to find out why everyone is setting their clocks to island time this holiday season.
1. Enjoy a Change of Scenery
Sick of looking outside only to see a dark and dreary landscape? If so, it just may be time for a change of scenery. Say goodbye to snow-covered driveways and leaf-barren trees, and plan to spend a merry Christmas in Fiji, where you'll enjoy the island's beautiful views, from the swaying palm trees to the blue ocean water.
Fiji is like your own private oasis where you can take in all the stunning sights, such as hidden waterfalls, majestic blowholes, and the lush jungle landscape. Grab a snorkel set or diving gear and venture below the water's surface to experience the many wonders of the underwater world.
2. Soak up the Warm Weather
Why spend Christmas in Fiji? Well, the weather is one major reason! On average, Fiji experiences temperatures as high as 85 degrees F (29.4°C) in December, meaning you can ditch that parka for your swimsuit while you're here. Instead of spending your time shoveling snow from your front porch and trying to stay warm by the fireplace, you can enjoy floating in the pool, snorkeling around the bay, and soaking in the warmth of the tropical sunshine. This Christmas, trade the frigid winter temperatures back home for the summer-like weather in Fiji.
3. Learn about Fijian Christmas Traditions
There are so many things to do in Fiji, but perhaps one of the best things about spending Christmas here is learning about the local culture and traditions. Like in many cultures, food is integral in Fijian Christian celebrations. You can expect a big lovo feast with cuisine like spiced chicken, pork, and fish, along with authentic dishes such as palusami, which is coconut-cooked mutton wrapped in leaves. Of course, everyone also joins in the ceremonial tradition of drinking kava during the celebrations.
If you decide to attend a lovo feast while you're here, challenge yourself to learn a few Fijian phrases — your hosts will be impressed!
4. Recharge for the New Year
Christmas marks the last holiday before New Year's Eve, so it's the perfect time to recharge for the upcoming year. A Christmas in Fiji can help you prepare to put your best foot forward in the year ahead. That might mean filling your itinerary with exciting excursions and activities, from scuba diving around Namena Marine Reserve to hiking to hidden waterfalls. Or, it could involve spending the day at Namale's award-winning spa or lounging in a hot tub with ocean views. However you decide to enjoy your Fiji Christmas holiday, you're sure to leave the island feeling ready to take on whatever comes your way next year.
5. Skip the Stress of Hosting
As much as you love hosting your friends and family every Christmas, it can be a stressful affair. This Christmas, why not put your feet up and relax? Whether you decide to spend your day relaxing at the poolside or joining in the festivities at the resort, this is one Christmas that you won't spend hours cooking and cleaning in the kitchen!
6. Surround Yourself with Others
For some, the holidays can be lonely, but that's not the case at Namale Resort & Spa. Make friends while attending one of our cultural performances, joining a kava drinking ceremony, or floating down the salt river. We also encourage you to venture into the town of Savusavu, where you can meet locals and learn more about their culture. Feeling lonely isn't an option when you stay with us over the holidays!
7. Create New Traditions
Traditionally, you may start Christmas morning by opening stockings or watching your favorite holiday movie. But what if this year you switched things up a bit? When you experience a Fiji Christmas, you could kickstart your day with a scenic stroll along the reef walk, a paddle board excursion around the bay, or an authentic Fijian meal on your private deck. Spending the holidays in Fiji allows you to create new traditions that you may continue to practice for years to come.
Have we convinced you to spend an unconventional Christmas in Fiji yet? Come ring in the holidays with us here at Namale Resort & Spa, and check out our special offers. And if you're looking to spend your honeymoon with us, start planning the honeymoon itinerary of your dreams!
Book your trip today and get ready for a merry little Christmas on island time.