PERSONALIZED ATTENTION, DOWN TO EVERY DETAIL
Whether it's the custom name plate carved with you and your partner's name hung on your bure door or the extravagant outdoor dine out designed especially for you, Namale takes pride in catering our all inclusive Fiji honeymoons to your every desire. Enjoy unlimited champagne, five-star meals, and romantic opportunities to escape, relax, and indulge at every turn. Our staff to guest ratio is 4-to-1, ensuring we meet your every request and need and deliver the highest quality customer service based on genuine care for our valued guests. With packages designed to provide the most robust all inclusive Fiji honeymoons in the South Pacific, you won't have to worry about a thing beyond enjoying your post-wedding bliss.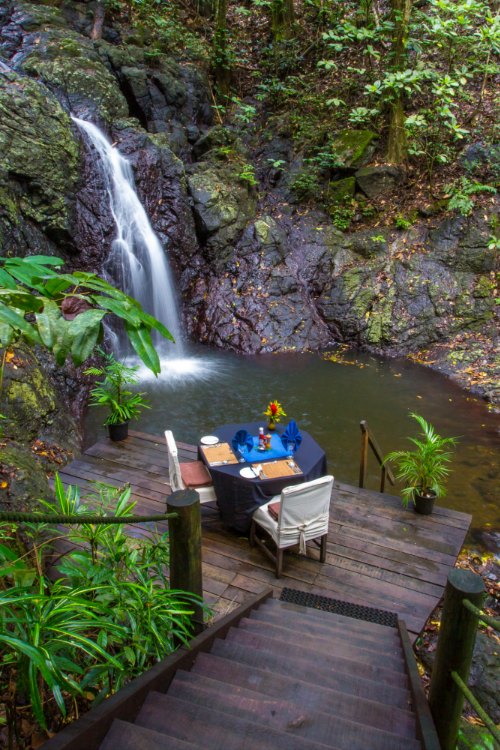 PRIVATE DESTINATION DINING
Your honeymoon is a time to enjoy your newfound marital bliss and spend tons of quality time with your loved one. Let Namale create ultra-romantic dining experiences for you and your partner throughout your stay, from breakfast on a cliff deck overlooking the Koro Sea to lunch next to a hidden rainforest waterfall to dinner right on the beach with your toes in the sand. From the mass of flickering candles carefully placed on and around your table to the bucket of chilled champagne to the flower petals strewn among the lanterns and decor, Namale prides itself on offering not only the most exclusive and unique dining locations but also careful attention down to the finest details.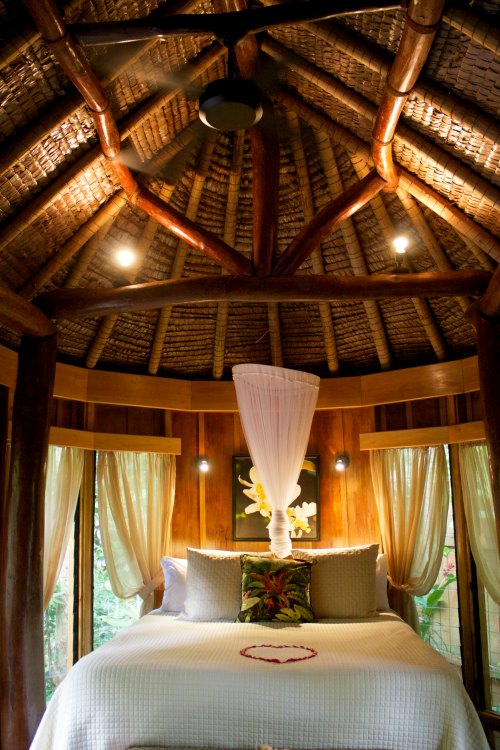 PRIVACY & SECLUSION
At Namale, you'll feel as though you're worlds away from your everyday worries and the whirlwind of planning a wedding. Escape into your traditionally designed bure, tailored to your desires and preferences whether that be amenities like a private infinity pool, ocean views, or romantic jacuzzi spa tub. Unwind at our spa, or discover secluded decks nestled into the ocean cliffs to sunbathe or read a book. Take a private horseback ride through our grounds. No matter what itinerary you choose, Namale is focused on providing you the privacy and seclusion you desire for your romantic, once-in-a-lifetime Fiji honeymoon.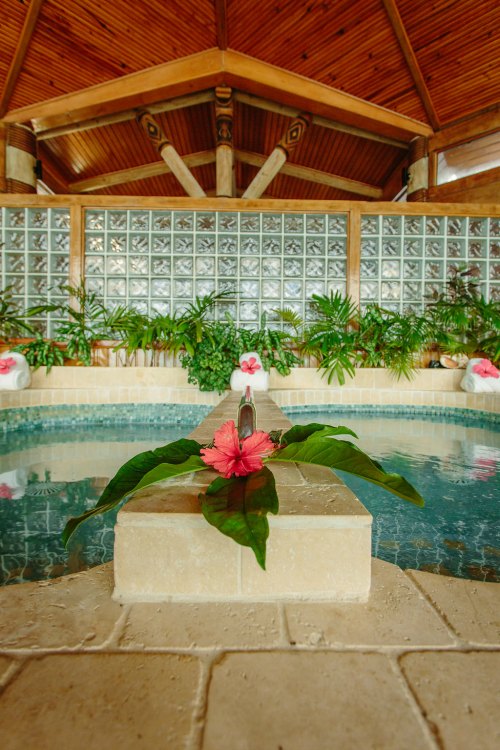 INDULGE IN LUXURY
Our all inclusive Fiji honeymoons offer the utmost in luxury, from our five-star accommodations and award-winning spa to our inventive world-class cuisine and dedicated staff attentive to your every need. Namale offers you the option to completely tailor your Fiji honeymoon to your definition of the perfect trip, whether that be hours spent relaxing at the spa, a week full of active adventures on the water, or a balance of fun and excitement and leisure. With robust ultra-all-inclusive packages, you won't have to worry about a thing once you arrive at Namale, other than having the most memorable and amazing trip ever.
THE PERFECT HONEYMOON ESCAPE 
Namale has been voted one of the Top 50 Most Romantic Places on Earth for its astounding natural beauty, exclusive dine out experiences, and focus on romance and seclusion in every aspect of the honeymoon experience, making it a leader in all-inclusive Fiji honeymoons and the perfect choice for you.  Also rated the "Ultimate #1 Honeymoon Suite in Fiji" by Modern Bride magazine, the most memorable romantic getaway awaits you at Namale.