You and your partner just tied the knot, and now it's time to celebrate with an all-inclusive honeymoon in  Fiji! At Namale Resort & Spa, we'll treat you to the most romantic honeymoon experience to ring in this monumental occasion.
Our exclusive Fiji all-inclusive honeymoon packages invite you to enjoy unlimited champagne, five-star meals, and romantic opportunities to escape, relax, and indulge at every turn. We take pride in catering our Fiji all-inclusive honeymoons to your every desire, as we go above and beyond to ensure your getaway for two exceeds your expectations. With packages designed to offer you the most memorable honeymoon in Fiji, you won't have to worry about a thing beyond enjoying your post-wedding bliss.
Reserve your honeymoon getaway at Namale to discover all the beauty, magic, and romance our slice of Fijian paradise has to offer.
A ROMANTIC RETREAT IN FIJI
You might be wondering, "Is Fiji good for honeymooners?" and the answer is a resounding "yes!" Fiji is an archipelago with hundreds of stunning tropical islands in the South Pacific that welcomes you and your partner to escape to your very own private paradise.
Our secluded resort sits on 525 acres, where swaying palm trees and ocean vistas provide the backdrop to your honeymoon. As newlyweds, you can spend your days soaking up all this tropical utopia offers, from couples massages on a cliff overlooking the Koro Sea to hikes through the lush rainforest to explore hidden waterfalls.
Whether your idea of the perfect honeymoon involves adventure or relaxation—or a little bit of both—our Fiji resort promises to deliver honeymooners a once-in-a-lifetime experience.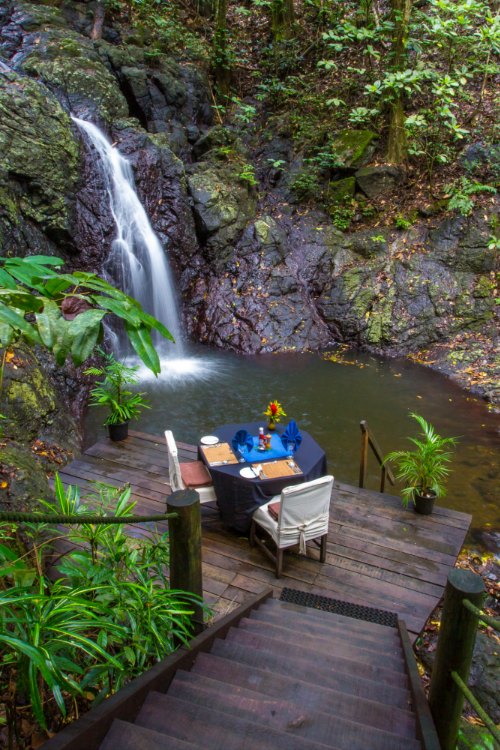 Fine dining
At Namale, our Fiji honeymoon all-inclusive packages feature the finest dining options, as every meal is a romantic endeavor, complete with world-class cuisine and gorgeous nature views. Each meal offers an exclusive opportunity for honeymooners to connect over our delicious farm-to-table fare at one of our two open-air restaurants or in a private setting of your choice. Arrange a table for two on our cliff deck overlooking the Koro Sea, indulge in a five-star meal next to a secret waterfall, or enjoy a romantic dinner right on the beach with your toes in the sand. From the mass of flickering candles carefully placed on and around your table to the bucket of chilled champagne to the flower petals strewn among the lanterns and decor, Namale delivers only the most exclusive and unique dining locations along with careful attention down to the finest details.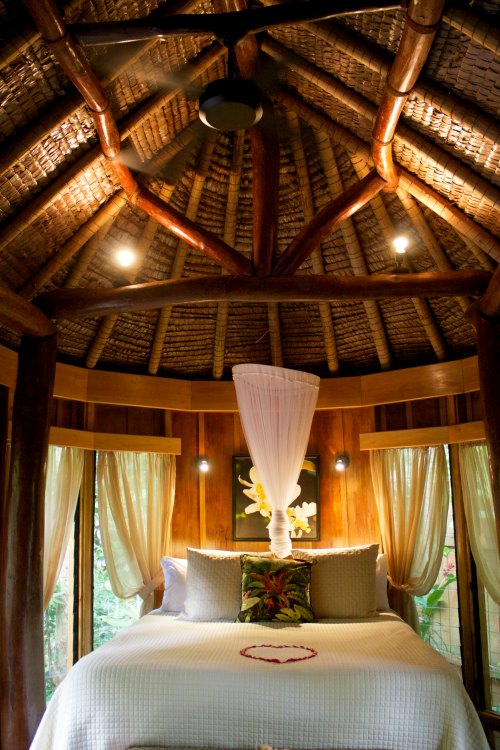 Privacy & Seclusion
When it comes to relishing your romantic getaway, Namale understands privacy and seclusion are of utmost importance. To create the most peaceful and private atmosphere, our boutique resort features 23 luxury accommodations, which means you won't ever have to worry about crowded pool areas or packed dining rooms. Further adding to the tranquility of your honeymoon, Namale is an adults-only resort (guests must be 16+ years of age to stay), so newlyweds can enjoy the bliss and serenity of our island resort. When you're here, it's easy to feel like you and your partner have landed on your own secluded island. Relax in our ultra-romantic heart-shaped hot tub where you can toast to your love with a signature cocktail, unwind on your private deck with a complimentary snack delivered straight to your bure, or cozy up together on our secluded deck overlooking the sea. You can even venture to our intimate spa sanctuary, where you'll discover a waterfall massage, aromatherapy pools, and award-winning spa treatments. From our private destination dining options to enchanting pool areas, it's no wonder we are one of the best honeymoon all-inclusive resorts in Fiji.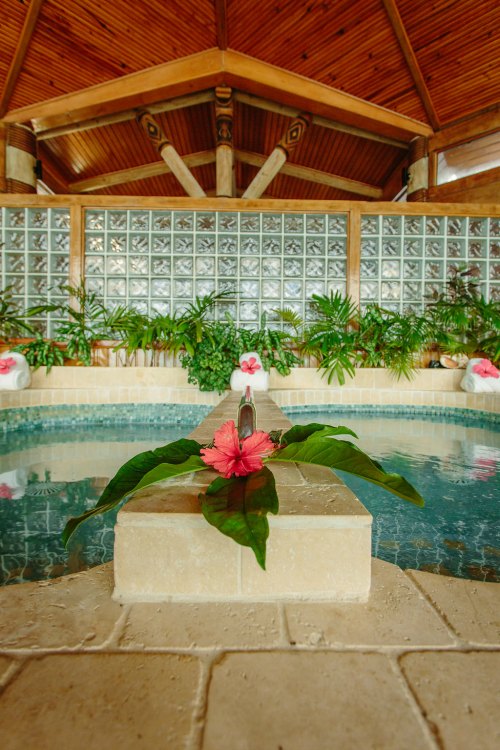 IDYLLIC ACCOMMODATIONS
At Namale, our resort staff is dedicated to making your honeymoon a romantic vacation that you'll treasure forever. We are as eager to arrange everything from exciting activities to rejuvenating spa services as we are also committed to offering the most well-appointed accommodations for honeymooners to enjoy. In fact, our luxury bures and villas are so exquisite that you and your partner may find yourselves not ever wanting to leave your private spaces! For an unforgettable experience, set your sights on our spacious villas, which treat you to your own intimate spa bathtub and your choice of a full-size pool or plunge pool. Alternatively, take it up a notch with a stay in our generous, two-bedroom Luxury Grand Villa, complete with its own infinity pool and outdoor shower. Other divine options include our Honeymoon Bure that dazzles with its own spa bathtub and private pool plunge, along with our garden and ocean tropical bures, where you can revel in the fresh ocean breezes and natural scenery just outside your bedroom. Our Fiji all-inclusive honeymoon package is available with all room reservations, no matter which accommodation you choose.
AN AWARD-WINNING HONEYMOON EXPERIENCE AWAITS YOU
Namale has been voted one of the Top 50 Most Romantic Places on Earth for its astounding natural beauty, exclusive dine-out experiences, and focus on romance and seclusion in every aspect of the honeymoon experience, making it a leader in all-inclusive Fiji honeymoons and the perfect choice for you. Our resort was also rated the "Ultimate #1 Honeymoon Suite in Fiji" by Modern Bride magazine.
Our awards and accolades speak for themselves. Clearly, there are countless reasons why Namale is one of the most romantic honeymoon destinations, and now it's time for you and your partner to experience it for yourselves. Reserve your honeymoon in Fiji at Namale Resort & Spa, and upgrade your package with one of our special offers for even more perks, such as our Spa Lovers' Package. There's no better way to celebrate your eternal love than right here on island time with us!