EXPERIENCE THE CULTURE & SPIRIT OF THE FIJI ISLANDS
Fiji has long been celebrated for its breathtaking scenery, from its sun-kissed beaches to its lush, green rainforest. But there's far more to the Fiji Islands than what meets the eye. Look beyond the towering palm trees, crystal-clear waters, and authentic wood-and-straw huts, and you'll begin to experience the true heart and soul of this tropical paradise.
Listen closely, and you might hear the powerful percussion streaming from a meke performance or the angelic hymns from the Sunday choir. Or, take a deep breath, and smell the rich scent of a lovo feast or the inviting smells of an Indo-Fijian curry dish. Whether you're sipping Kava at a traditional ceremony or admiring precious local pearls, there are so many ways to appreciate and familiarize yourself with Fijian culture.
During your visit, you'll soon realize Fiji is one of the happiest places in the world, which seems to make the Fijian people extremely friendly, welcoming, and hospitable. While you're here, take special care to experience the rich Fiji culture on the island with weekly cultural entertainment and excursions, from attending a dinner show at Main Bure restaurant and exploring the local villages and towns to meeting locals in person and making new friends.
Craft your stay at Namale Resort & Spa to fully immerse yourself in the culture of Fiji. At our luxury boutique resort, we invite you to indulge in our local activities and attractions to learn more about our Fiji history and culture. Experience the meaning of the "bula spirit"—the Fijian way of life that celebrates life, happiness, and appreciation for all things.
KAVA DRINKING CEREMONIES
Kava is the national drink of Fiji, and the Kava Ceremony is an essential experience of Fiji island culture. Kava is made when the crushed root of the Yaqona plant (a relative of the pepper plant) is strained with water into a large communal bowl (a tanoa, or kava bowl). Served in a half coconut shell ("bilo" in Fijian), Kava is a mild sedative that helps you relax and sometimes gently numbs your lips and mouth. But, the most integral part of the Kava drinking ceremony is the communal aspect, as ceremonies often welcome visitors, mark important occasions, or celebrate friendship. These ceremonies symbolize respect, warmth, and hospitality, bringing locals and travelers together. Try a high tide (full cup) or low tide (half cup), and be sure to clap once and say, "Bula!" before you drink, and then clap three times after.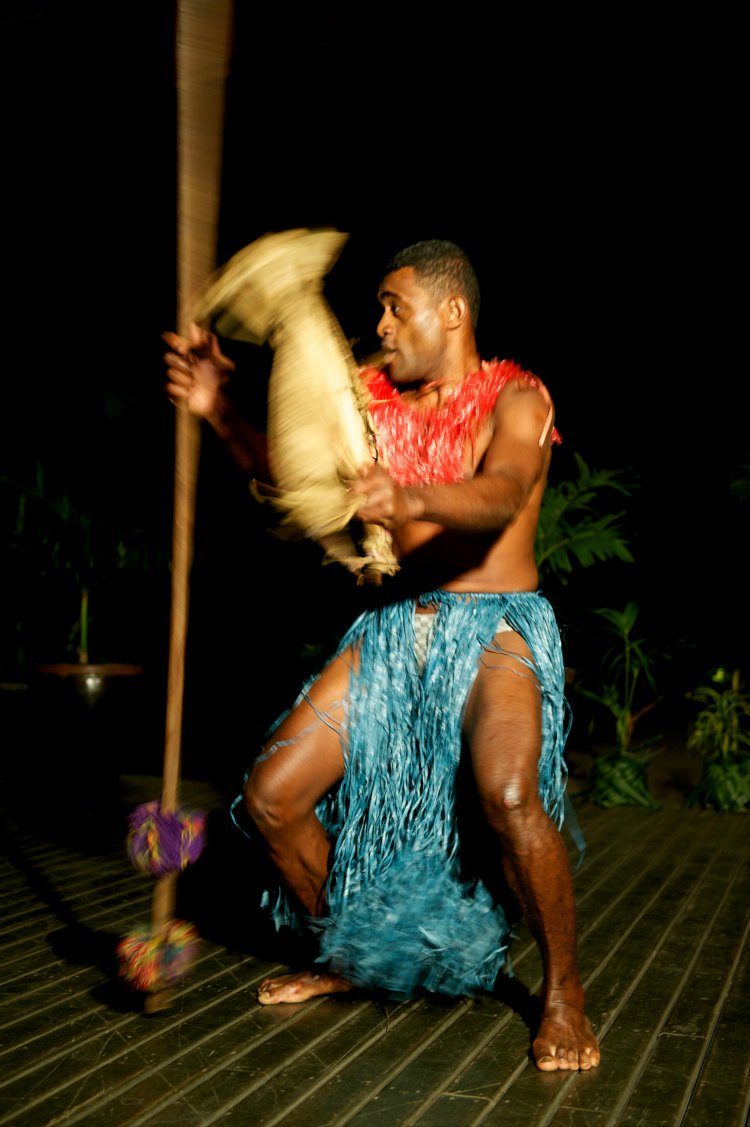 FIJIAN MEKE PERFORMANCE
Meke performances play an important role in Fijian culture. They refer to a thrilling performance of traditional song and dance that tells the history, love stories, and legends of Fiji. It's a wonderful way to experience the spirit of the islands while watching the vakatara (orchestra) and mantara (dancers) in full traditional dress perform rhythmic movements set to percussive drumming and clapping. Watch traditional Fijian warriors perform an exciting spear dance, followed by a graceful fan dance performed by the women of the village. Villagers of all ages, from babies to elders, take part in the special performance. After the completion of the meke, join the group for a taralala, a simple group dance full of energy and community among locals and guests alike.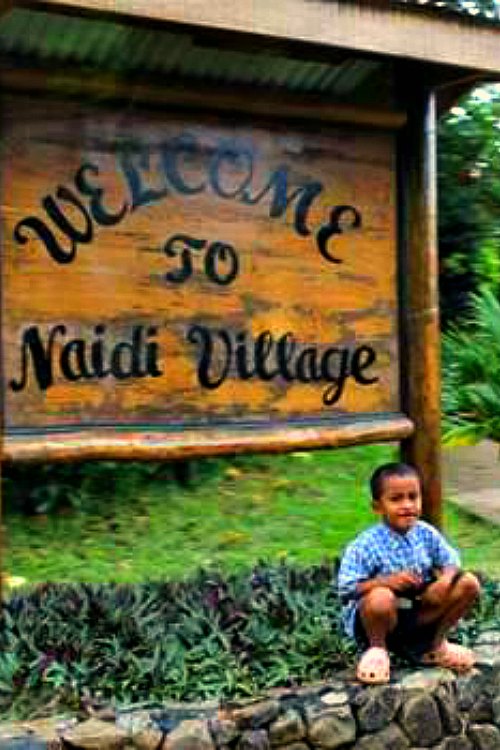 TRADITIONAL VILLAGE TOUR
Venture outside of the resort to get a glimpse of daily life in a local Fijian village. Vivilli village is located right across the street from Namale, while Naidi village is a quick 5-minute drive in our air-conditioned transfer. A local village tour offers a truly unique way to experience traditional local life and Fiji culture. Upon arriving in a Fijian village, it is customary for someone from the group, along with our Namale tour guide, to present the village chief with an offering of kava root to show respect and thank them for allowing the group to visit. After the ceremony, enjoy a walking tour of the village, where you can explore community gathering places and local homes. Meet hordes of excited children eager to greet you, and peruse handmade goods crafted by the women villagers. During your tour, take time to learn about the ways of village life, from communal cooking to living without electricity, to get a true taste of Fiji island culture.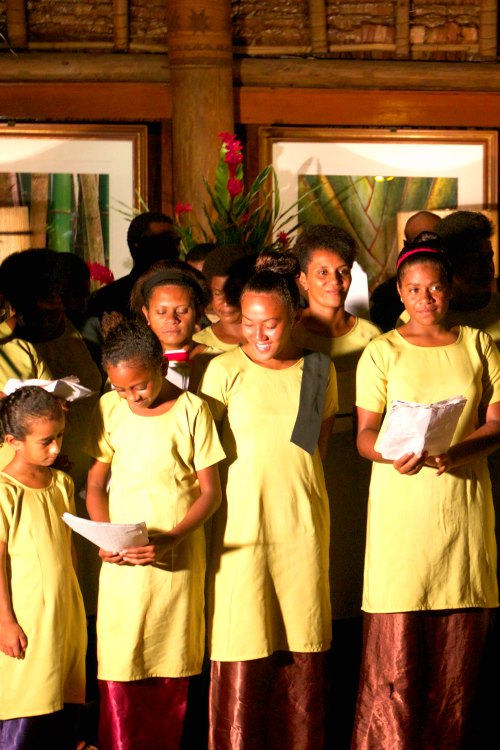 SUNDAY CHOIR
Every Sunday evening at our resort, the local church choir comes to serenade guests with beautiful songs during cocktail hour and dinner. Not only is it a wonderful experience to hear the local villagers sing these powerful choir songs, but it's also a unique opportunity to embrace Fiji's history, culture, and religion. Unwind with a delicious meal and cocktail while the enchanting sounds of the choir resonate through the air.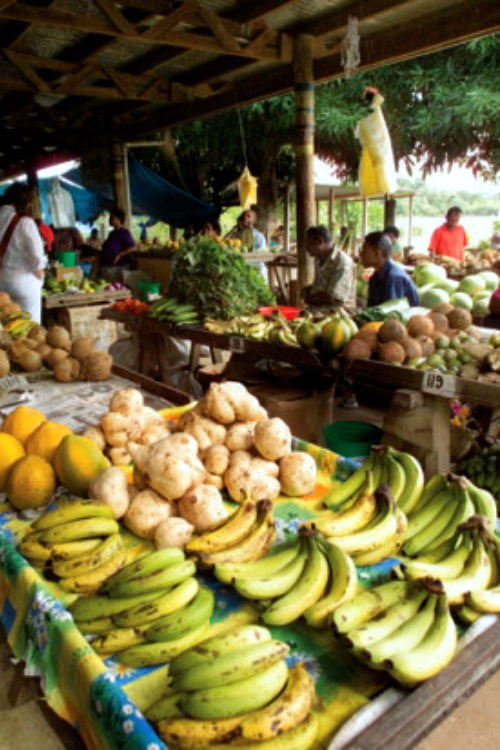 LOCAL FARMERS MARKET
Every Saturday, vendors gather at Savusavu's open-air market to sell local goods, from fresh fruit, spices, kava, and local honey to handicrafts, woodworks, and textiles. Just a short 10-minute drive from Namale, it's a worthwhile excursion to experience the local way of life in Savusavu town. Purchase memorable souvenirs or learn about local exotic foods, from the fresh catch of the day to locally produced coconut oil. And you know it's authentic because even Namale's chefs make regular trips to the market to source the freshest ingredients for our kitchens!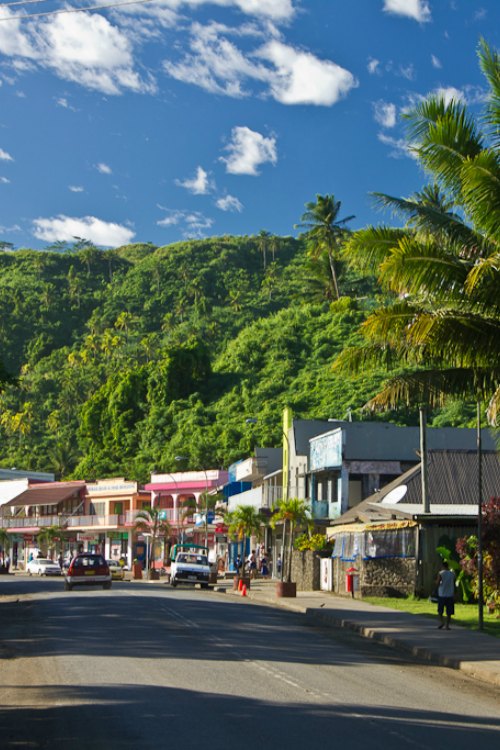 SAVUSAVU TOWN
Another way to experience the true culture of Fiji is with a day trip to Savusavu Town, which is just a short 10-minute ride from our resort. In town, you'll get a taste of the local scene as you spend your day perusing the shops full of souvenirs and handmade goods, grabbing a bite to eat at a local restaurant, enjoying the stunning views of the Copra Shed Marina, and even using Fijian phrases to engage with the locals. Let Namale's guides show you around, or grab a ride to the main street and explore on your own. As the main town on Vanua Levu, Savusavu is fondly referred to as "Fiji's best-kept secret," as it showcases sleepy island life at its finest.