DISCOVER SAVUSAVU, THE NORTHERN GEM OF FIJI
Namale's beautiful location, unique luxury accommodations, world-class dining, and array of activities and adventures make it truly unparalleled among the best Fiji resorts. Located just outside of Savusavu, Namale is one of the only Fiji 5 star resorts in the North, offering guests an absolutely unique experience focused on luxury and leisure combined with exposure to the rich local culture and natural beauty. From our unique bure design to our inventive Indo-Fijian cuisine, the Namale experience presents travelers with a truly authentically Fijian trip of a lifetime. A favorite among celebrities and high-profile guests, Namale is honored to be among the best Fiji resorts for it's exclusivity, gorgeous tropical seclusion, and array of premium offerings.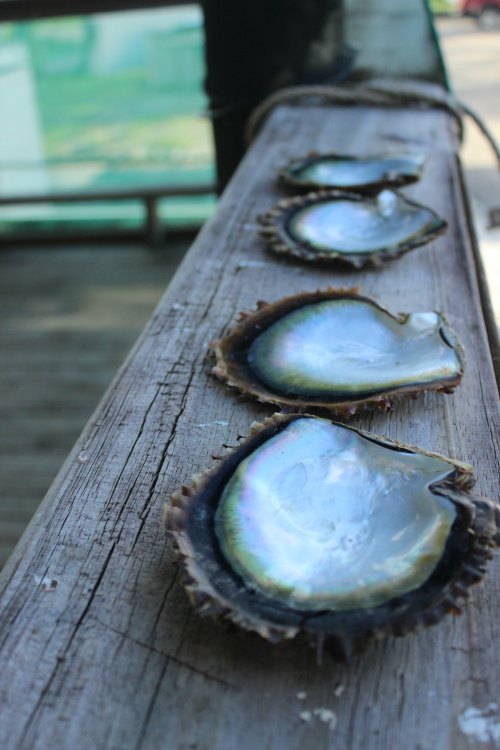 LOCAL ATTRACTIONS
Savusavu village is a short drive from Namale and offers a wealth of local attractions to explore, from Fiji's unique Pearl Farm and farmer's market to picturesque Savusavu Bay and local shopping. Travelers to Fiji's northern island of Vanua Levu will get a true taste of local culture away from the more tourist-filled main island, and marvel at the pristine, largely untouched natural beauty of the island. Guests can fly into Savusavu airport, or opt for Labasa airport on the north side of the island. About a 90 minute drive from Namale, Labasa is a great option for those looking for up-close experiences in rural villages, plus witness incredible mountain and rainforest views on the scenic drive.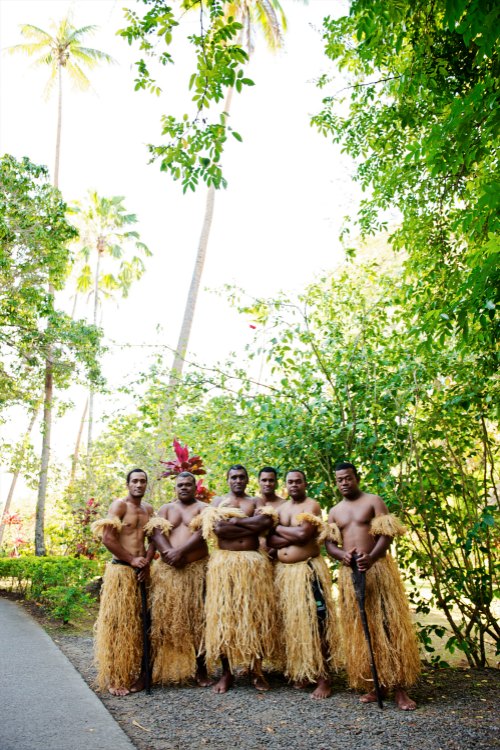 AUTHENTICALLY FIJIAN
Each of Namale's unique bures feature traditional Fijian design, from beautiful thatched roofs and interiors of rich wood to island-inspired furnishings and tropical decor, creating a serene and x space from which to base your once-in-a-lifetime Fiji experience. Get a taste of the islands with our world-class dining options, which incorporate fresh local seafood, accents of local citrus and coconut, and the curries native to Fiji's large Indian population. Every aspect of Namale is rooted in it's connection and celebration of Fiji, and we're proud to be able to extend this authentically Fijian take to our guests.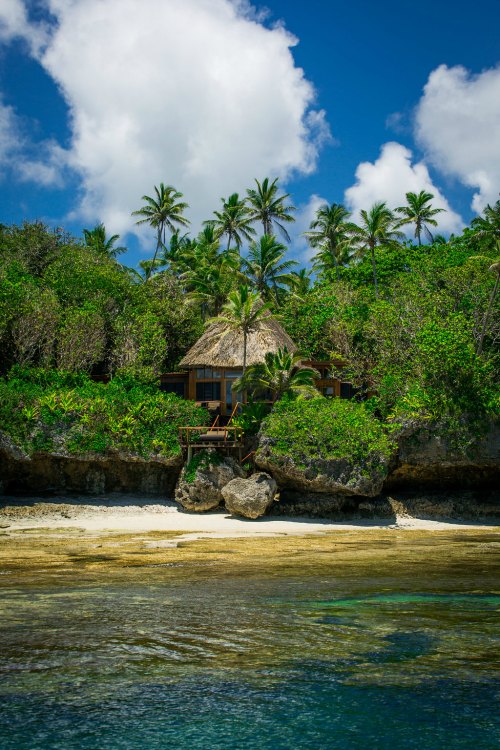 UNRIVALED NATURAL BEAUTY
From amazing lush rolling hills and towering coconut plantations to gushing rainforest waterfalls and pristine coasts, part of Fiji's magic lies in its astounding natural beauty. Namale spans across gorgeous 525 acres, allowing guests to experience all the island has to offer. Hike in the rainforest, explore the coastal tidepools, or walk among the gorgeous foliage, tropical flowers, and stately palm trees that make up Namale's grounds. Not to mention the incredible marine world that lies just beneath the ocean's surface, ready to be explored on snorkeling and diving trips.
OUR LOCATION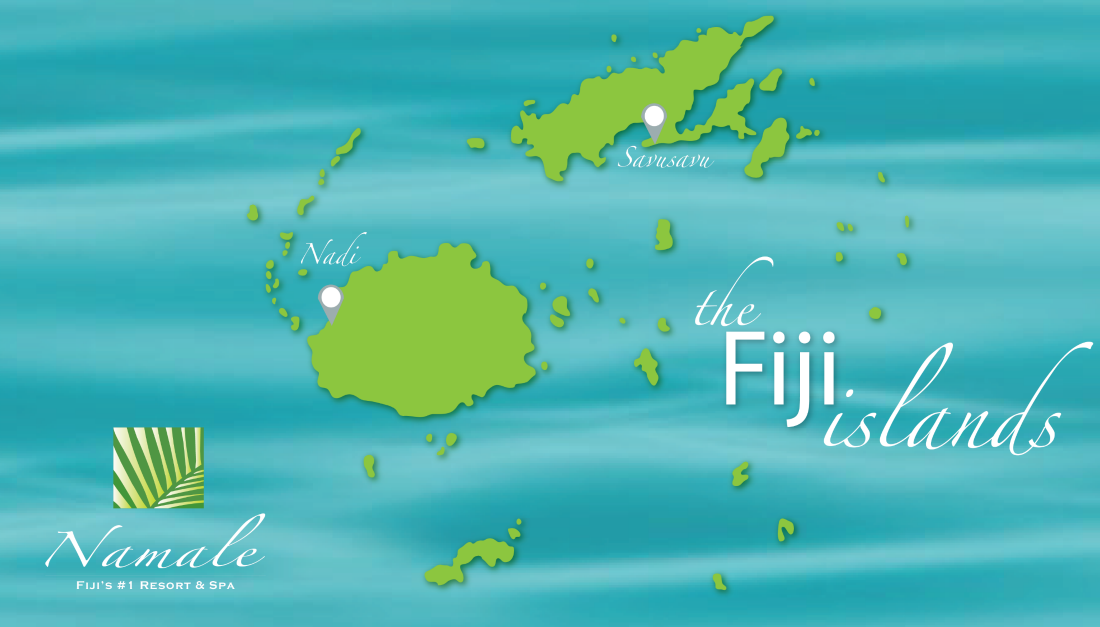 Getting to Namale is just a short flight from Nadi on Fiji's main island, and is half the adventure! Be treated to once-in-a-lifetime aerial views of the ocean in varying shades of green and blue and the gorgeous topography of the chain of islands small and large as you fly between Viti Levu and Vanua Levu. Land in Savusavu and instantly enter "Fiji time," where the vibrant island culture and relaxed vibes whisk you straight into vacation mode. Round trip, air conditioned transfers are included in your package, and will take you on the short and scenic drive to Namale's towering front gates.