All Inclusive Fiji Activities
At Namale, you can choose how you'd like to spend your time freely. With the most comprehensive list of land and water-based activities in all of Fiji, you can choose to explore your adventurous side, be active when you want and relax when you feel like it, or spend all of your time just unwinding – you're on Fiji time! Whether it's trekking to our private waterfall hidden in the rainforest, or discovering Fiji's vibrant underwater world while snorkeling, our activities list is endless and offers something for everyone. Partake in weekly scheduled activities, engage at your leisure, or construct your very own itinerary with our personable and fun activities staff. All activities featured below are included with your stay at Namale.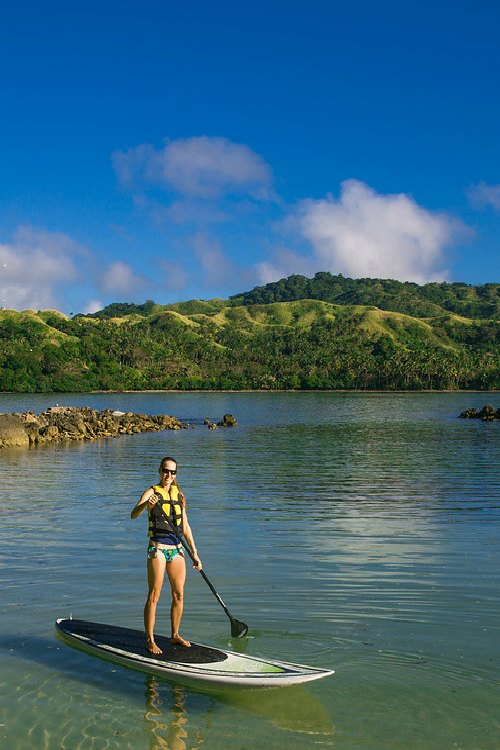 SNORKELING, KAYAKING, & PADDLEBOARDING
Known as the "Soft Coral Capital of the World," Fiji's underwater world offers so much to explore. Take part in snorkeling trips off our Namale Pearl boat in Savusavu Bay or off Namale's coast. Kayaks and paddleboards are available at any time for daytime exploring around the calm waters of our bay, with absolutely stunning views of the surrounding bluffs covered in lush foliage and towering palms. Whether a pro or novice, our activities staff is available to help you learn or take you on guided trips.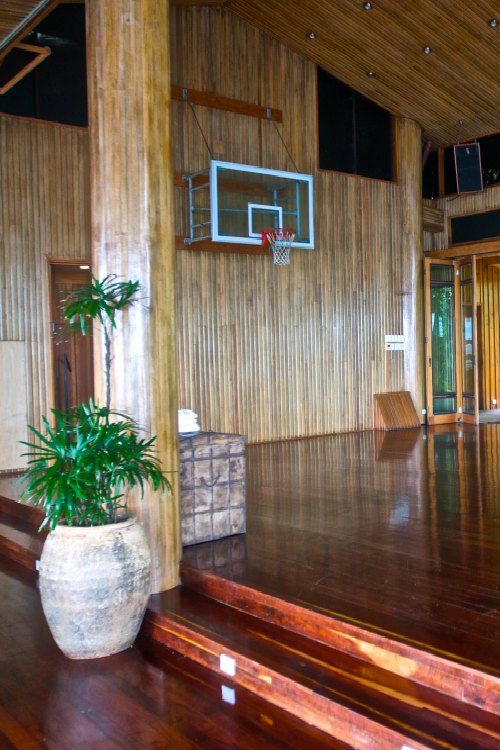 INDOOR BASKETBALL
Shoot some hoops or organize a game at our expansive indoor basketball court, located next to our public Lasalasa pool and available for use at your leisure. The court also features a comfy seating area with large flat screen TV for post-game entertainment, as well as a large deck with lounge seating and stunning ocean views, perfect for taking a breezy break or reading a book. Beside the court is also a public hot tub overlooking the gorgeous ocean.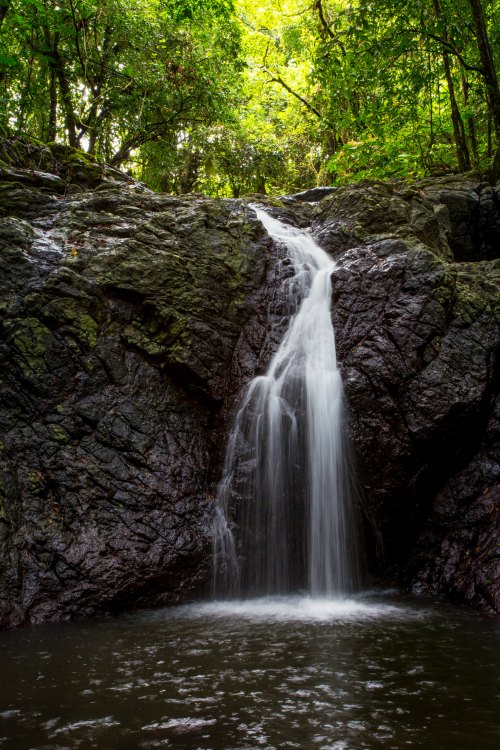 HIKING & WATERFALL TOURS
Namale's grounds span over 525 acres, the majority of which is virtually untouched rainforest. Take guided or solo hikes into the beautiful and lush landscape on one of two trails of varying difficulty. Take the wooden staircase down to discover our private, hidden waterfall tucked away beneath the verdant canopy, and enjoy a refreshing dip in the freshwater pools where it's just you and your partner – the perfect ending to a long and contemplative hike.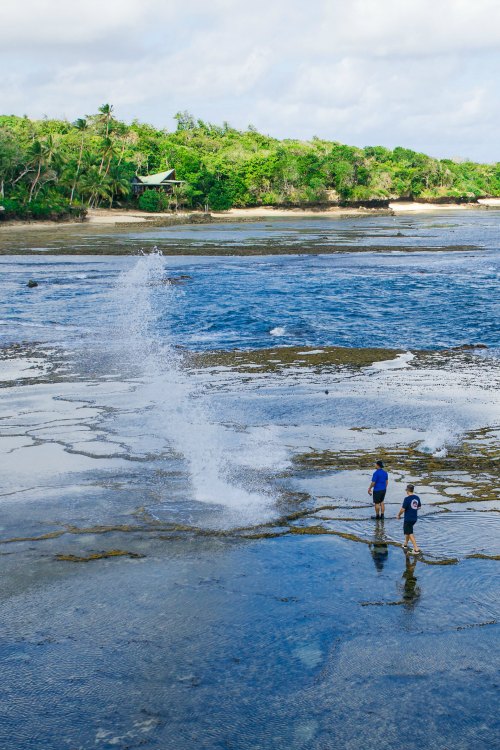 TIDEPOOLS & REEF WALKS
Part of what makes Fiji so unique is the volcanic composition of its islands, which not only lend to the incredibly lush landscape, but also which surround the coasts in beautiful reefs abundant with marine life, colorful coral, and varying shades of blue and green waters. At low tide, explore Namale's coastal tidepools, on your own or guided by staff, and search for tropical fish, crabs, octopus, and even turtles and dolphins off shore. Walk the reefs to our ocean blowhole, which naturally shoots sea water high into the sky for a dazzling and memorable display.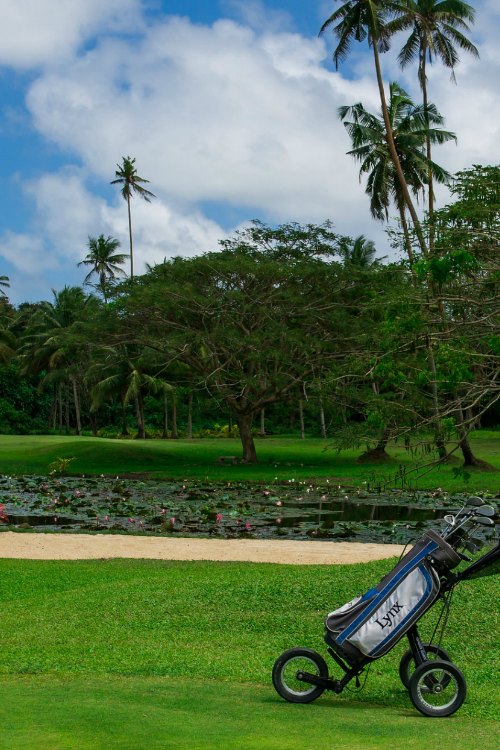 GOLF & PUTTING GREEN
Show off your golf skills or practice for fun at our very own private 9-hole golf course, tucked within our magnificent grounds. You'll have access to all the equipment you need including clubs and tees, and the course if available for your pleasure at your leisure. Attempt a great shot at our challenge hole, or enjoy the stunning vistas of the tropical landscape and ocean on the horizon from atop the lush bluffs near the course.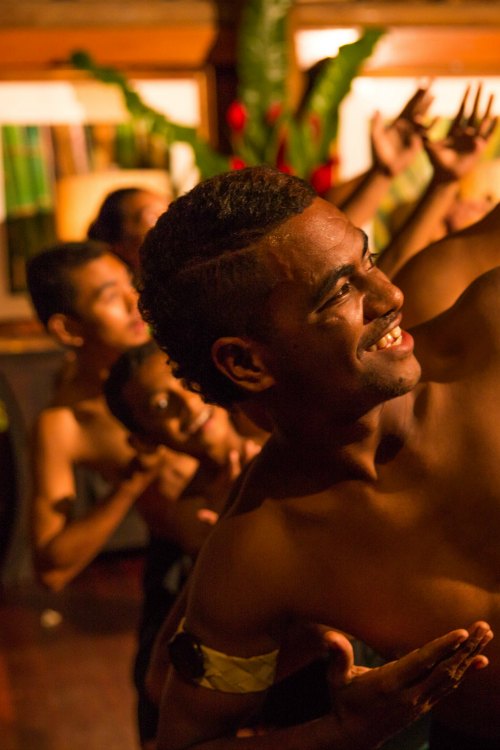 CULTURAL ENTERTAINMENT
Celebrate Fiji's vibrant people and traditions with weekly cultural nights hosted at our Main Bure restaurant. Learn what the Bula Spirit is all about through exhilarating dance acts, village choir performance, and traditional Meke performance – a vibrant presentation of song and dance which tells the history, love stories, and legends of the islands, encapsulating it's incredible spirit. Also celebrate Fiji's large Indo-Fijian population with Indian Cultural Night featuring local cuisine, curry stations, and mendhi painting. Be sure to partake in a traditional Kava Ceremony, where locals and guests become friends while sharing Fiji's national drink in a ceremonious ritual – your trip to Fiji wouldn't be complete without the experience!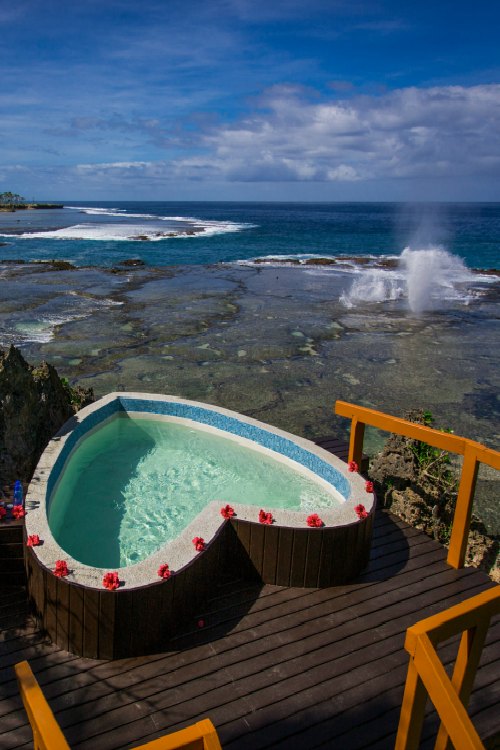 VEIDOMONI & BLOWHOLE DECKS
Enjoy amazing views off our Veidomoni Deck, a split-level deck nestled into the volcanic cliffs overlooking the Koro Sea. Also known as "Lover's Deck," enjoy a pre-planned private lunch on the top deck, then take a dip in our unique heart-shaped hot tub and relax on the lower deck. Also enjoy our Blowhole Deck, which features a tiki hut and two-person lounger, plus a great ocean breeze! Both Veidomoni and Blowhole Decks are available for public use at any time, or reserve the area for your own private enjoyment – each is an excellent location for a private breakfast or lunch. Plus, both Veidomoni and Blowhole Deck feature a perfect view of our ocean blowhole, which spouts off at low tide in a brilliant display!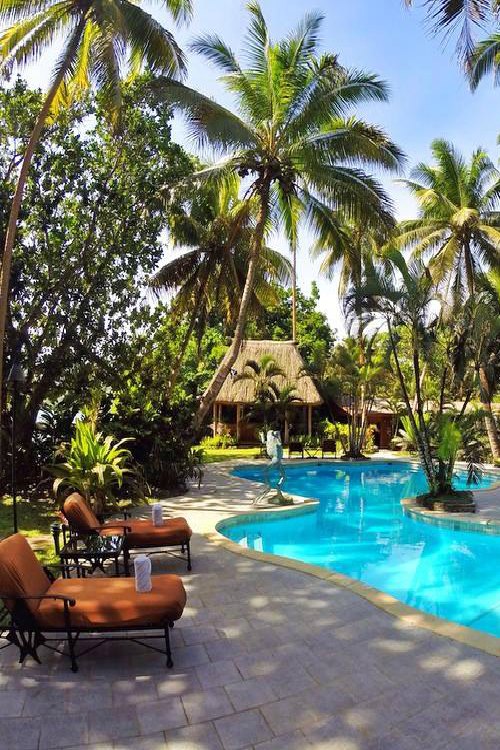 SWIMMING POOLS & HOT TUBS
Namale offers two full-size public swimming pools at Lasalasa near the basketball court and at the activities and dive shop that you can enjoy anytime. Take a midday dip in between activities or relax on the poolside lounge furniture and order cocktails to be delivered to you free of charge. Also enjoy public hot tub access at Lasalasa, where you'll be treated to excellent ocean views, or take advantage of our ultra-romantic, heart-shaped hot tub on Veidomoni Deck. No matter what you're looking for, Namale's staff can help you organize your activities, and with a maximum capacity of only 44 guests, you're likely to rarely run into others for a very private and adults-only atmosphere throughout the resort.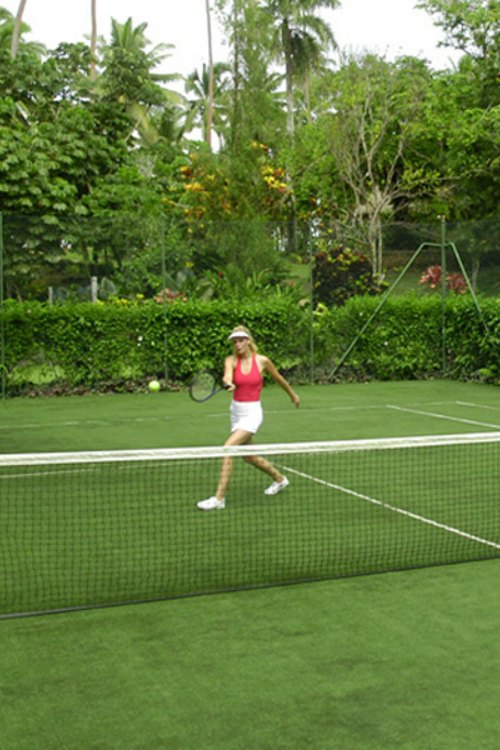 TENNIS & VOLLEYBALL
Get a game of tennis in at any time at our manicured, fenced-in court located within our grounds near our activities center and dive shop. Grab a racket and ball whenever you'd like, then head over the activities center's public pool for a post-game dip. Our volleyball net is also located right on the beach near the activities center and pool, so you can enjoy a round of sand volleyball or organize a group game during your stay.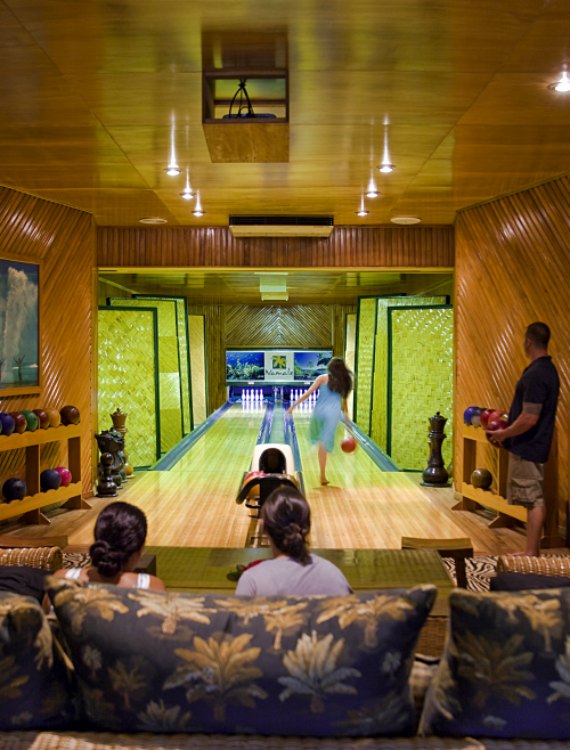 KAVA BOWL
Namale's Kava Bowl Indoor Entertainment Center is the only one of its kind, and the only place you'll find 10-pin indoor bowling in all of Fiji. The expansive, air-conditioned space also encompasses a billiards table, darts, air hockey, and ping-pong. Take a break from the heat or extend the fun after dark. The center also includes lounge chairs and a stocked mini bar, the perfect venue for hours of entertainment at your leisure.