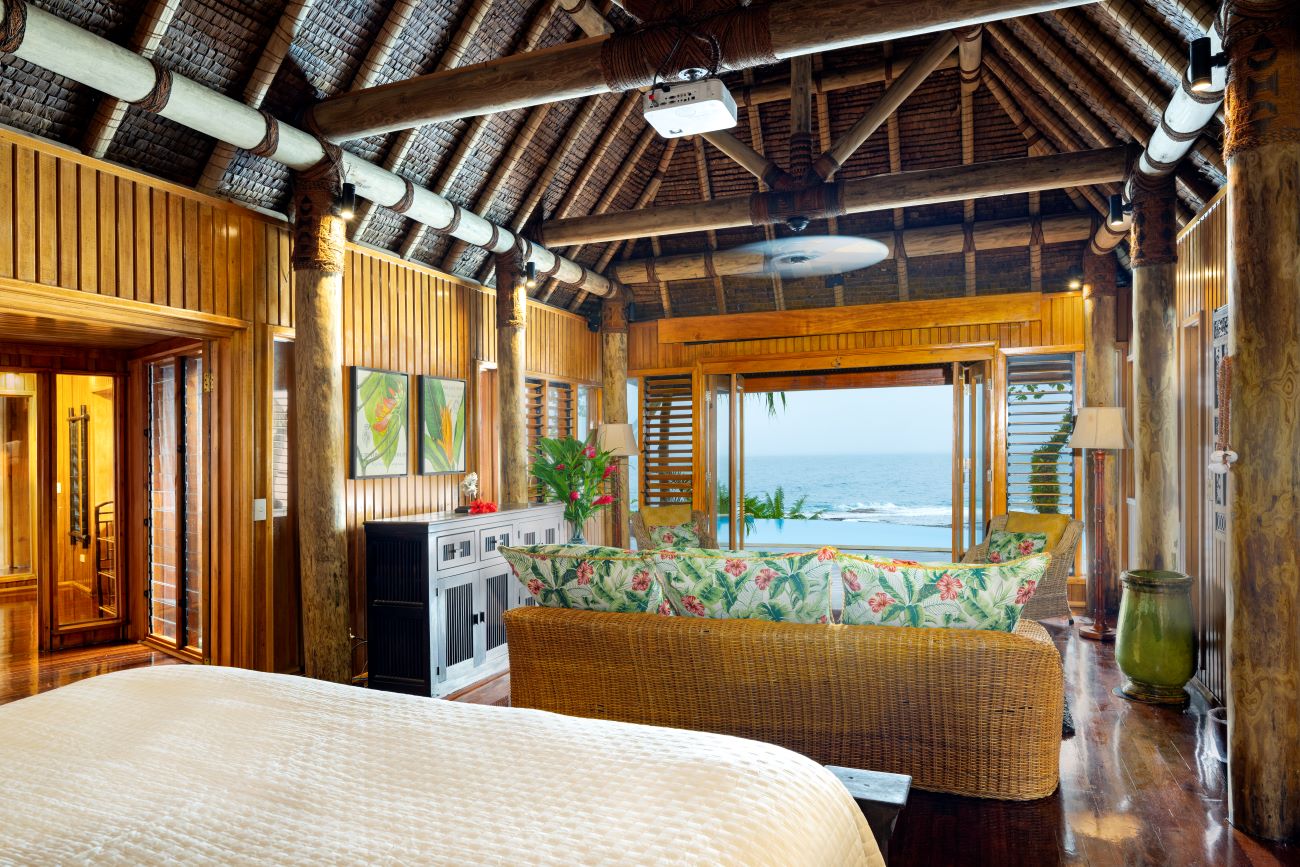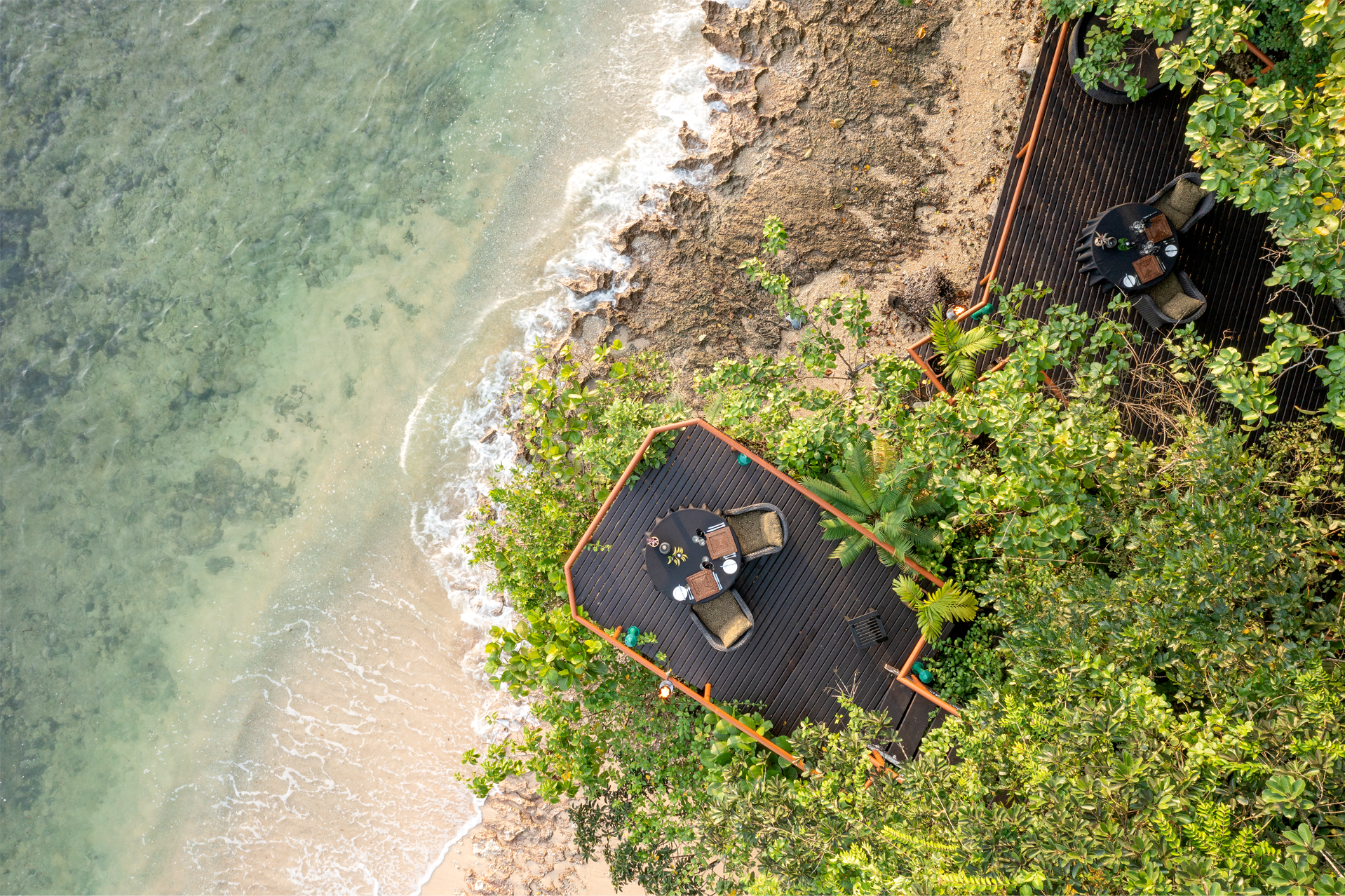 GOURMET MEALS & DINING
We take ultra-all-inclusive to the next level with a la carte farm-to-table and
ocean-to-table gourmet dining
that is sure to delight the most discerning palate.
From the moment you arrive, treat yourself to a delightful breakfast experience with a selection of dishes, including Namale's renowned pancakes or a delectable lobster frittata. Our rotating 3-course menu for lunch and dinner always offers a seafood-forward option, along with a secondary protein choice and a vegetarian option. Complete your meal with a handcrafted dessert meticulously prepared by our Chef, such as our refreshing fresh fruit sorbet.
Have special dietary requirements? Let us know so we can customize your dining experience.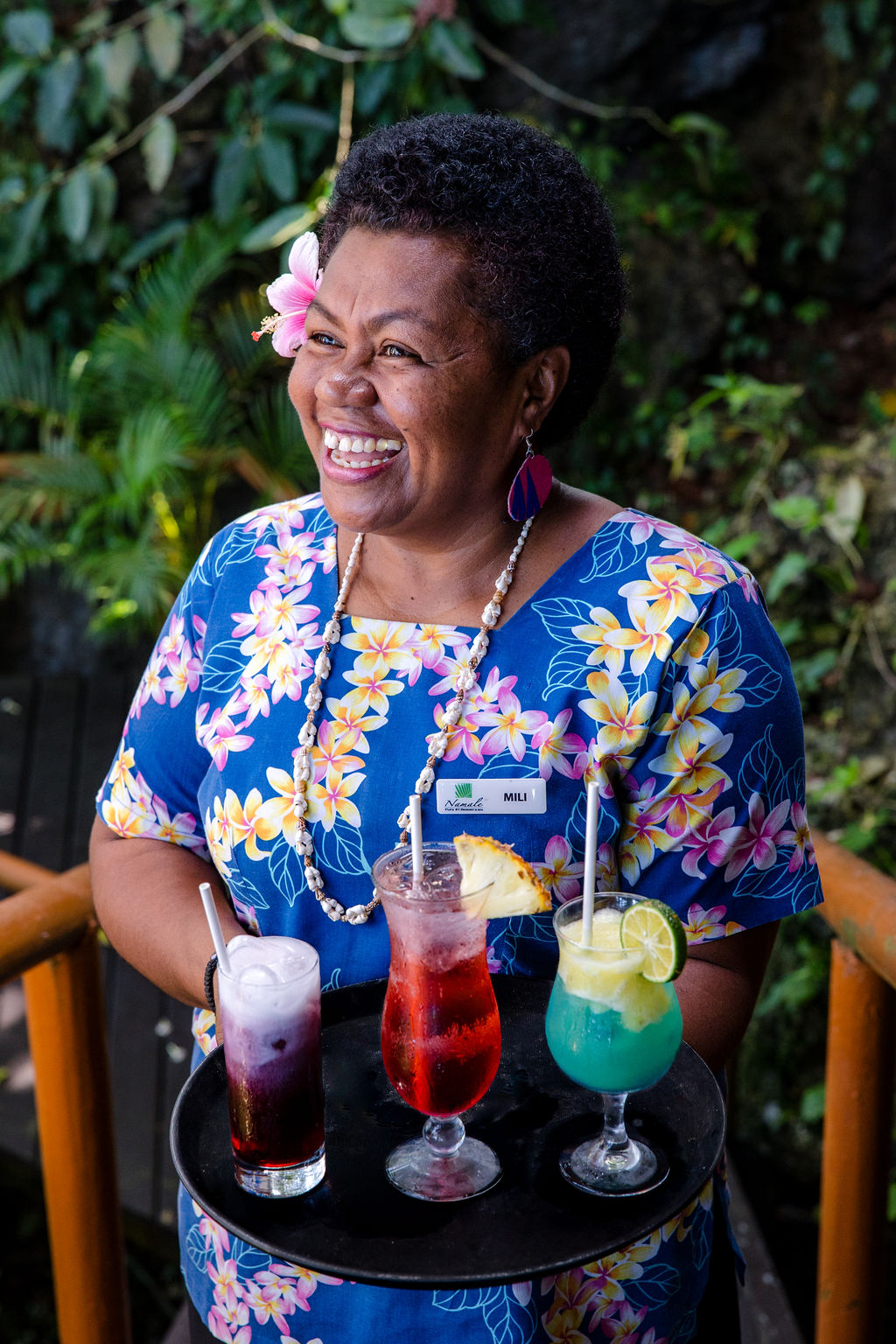 BEVERAGES & BAR SELECTIONS
Included in a Namale stay is a full selection of drinks from bottled water, fruit juices and soft drinks to a variety of local beers, an assortment of fine wines, and top-shelf spirits. Your in-room mini-bar can also be restocked daily with your choice of preferred soft drinks and beer.
Looking to elevate your evenings with an extra touch of happiness? Come celebrate Happy Hour with us each evening at the Main Bure Restaurant Bar and experience our expertly crafted daily beverage specials, including our unique "Drink of the Day" or "Mocktail of the Day," prepared by our highly creative bar staff.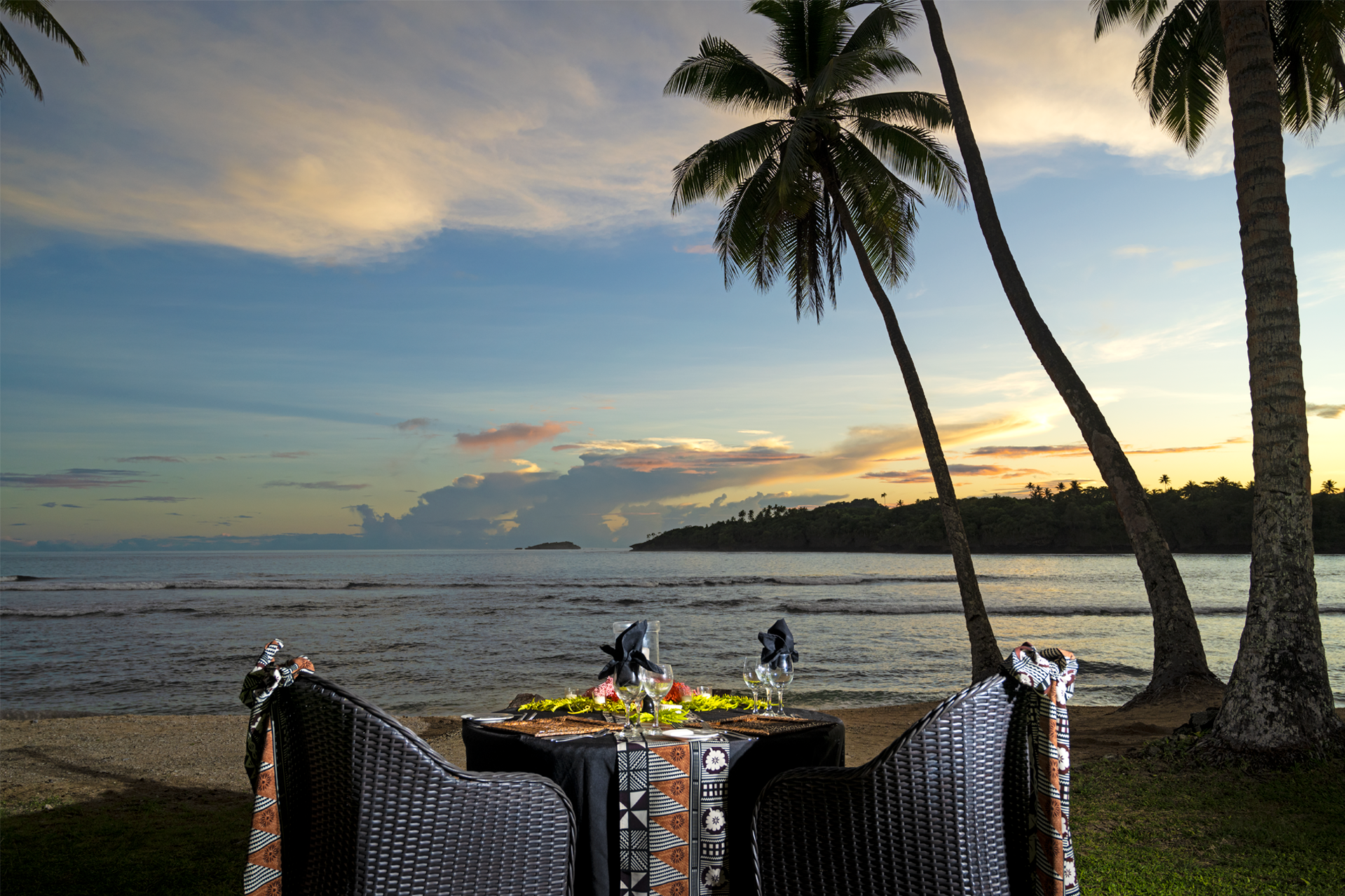 DESTINATION DINING & ROOM SERVICE
Guests staying a minimum of 4 nights enjoy a complimentary breakfast or lunch dine-out experience. Extend your stay to 7 nights or more and indulge in a private candle-lit destination dinner dine-out at one of our enchanting spots around the resort. Whether it's a special anniversary or your yearly getaway, this unforgettable experience is bound to create cherished memories.
Enjoy the utmost convenience with our comprehensive all-day room service menu. From breakfast items to sandwiches, salads, full meals, snacks, and a variety of desserts, simply dial from the comfort of your room to place your order. Put the finishing touch on your meal with beer, wine, and cocktails. Room service is available from 7:30 AM to 10:00 PM, ensuring you can savor a meal at your preferred time.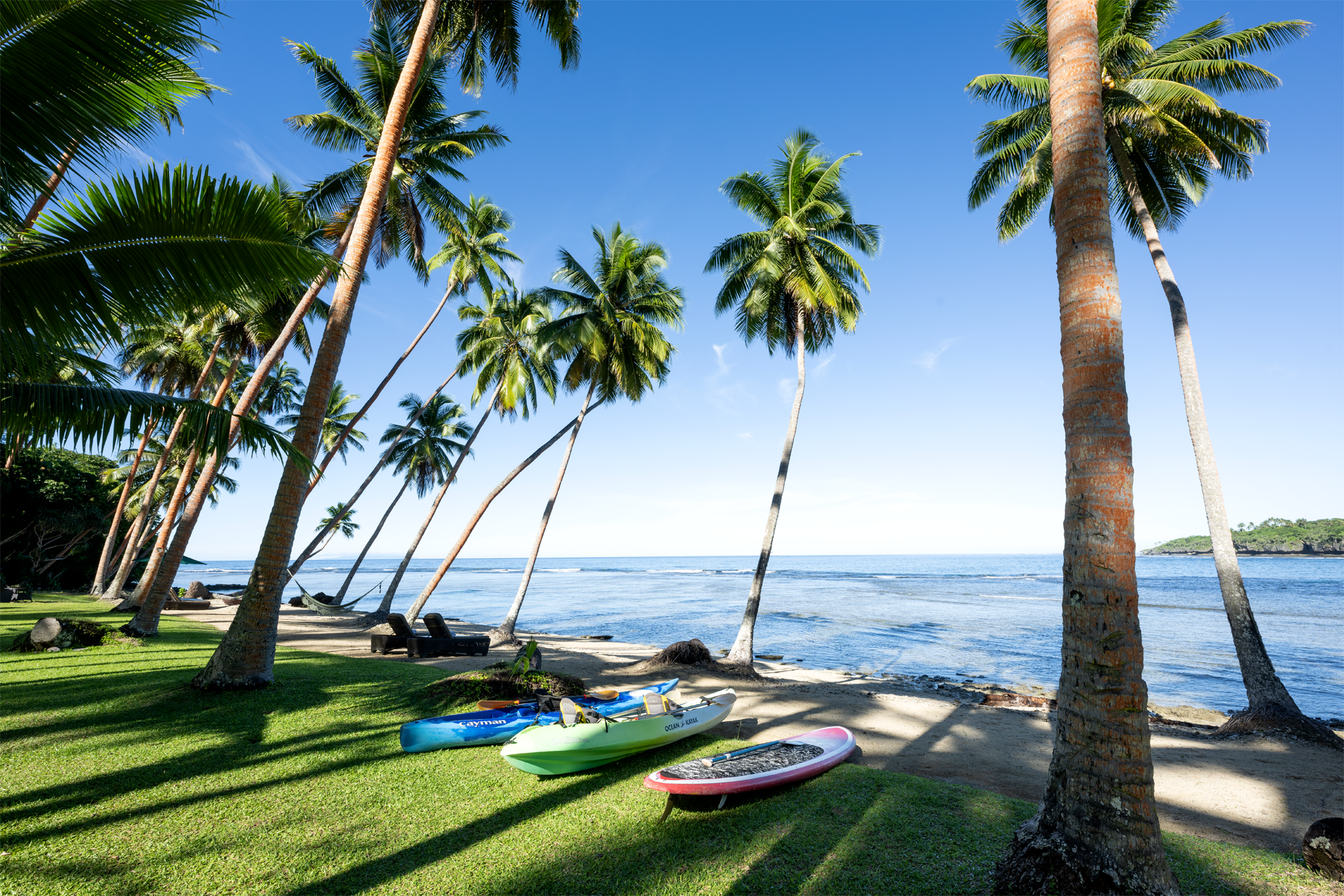 ACTIVITIES & ADVENTURES
In Fiji, you'll be spoilt for choice with an array of
amazing Fiji activities
to enjoy. Water enthusiasts can take a refreshing dip in our freshwater swimming pools or enjoy in sea activities such as kayaking, paddleboarding, reef walks, snorkeling, and waterfall hikes. If relaxation is your preference, our spa hydrotherapy room awaits.
For those who prefer land-based activities, we offer guided town and village tours, indoor basketball, engaging coconut shows twice a week, volleyball, handline fishing, tennis, exploration of our Kava Bowl game room, visits to the fitness center, or simply unwinding on your private deck.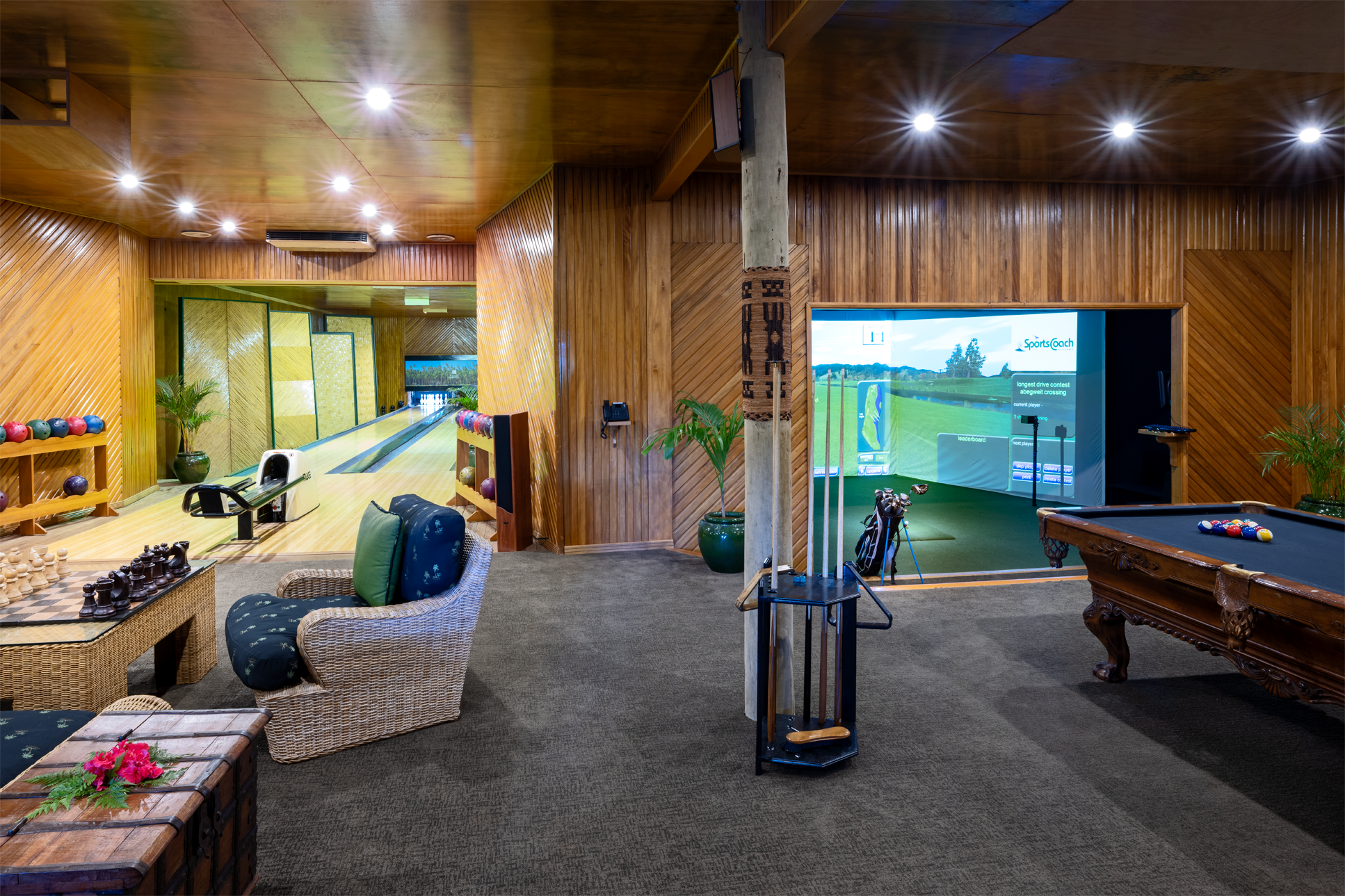 KAVA BOWL
The Kava Bowl is the only indoor entertainment center of its kind in all of Fiji. This climate-controlled venue is equipped with Wi-Fi and boasts the country's sole bowling alley, and offers billiards, darts, air hockey, foosball, private movie lounges, and various other attractions to ensure endless entertainment in Fiji.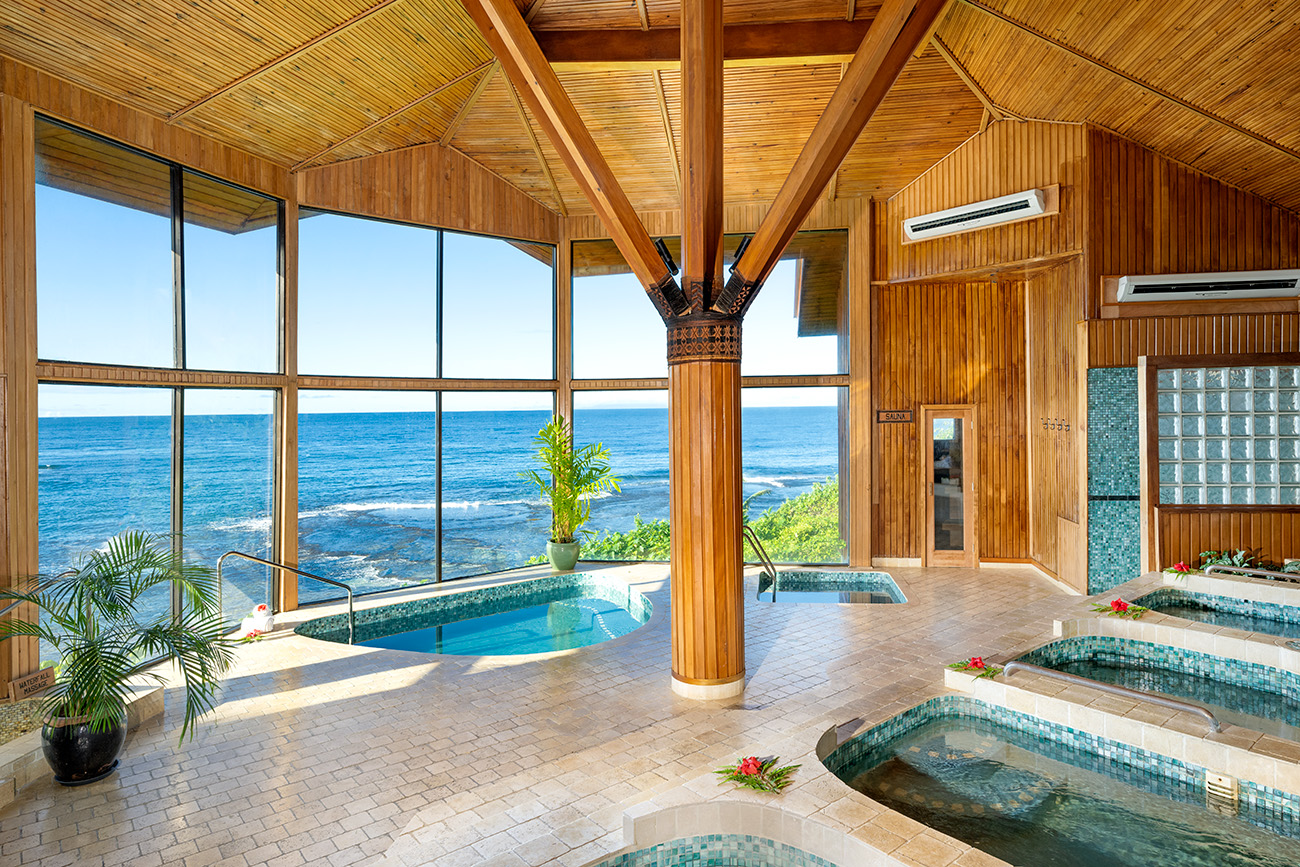 SPA HYDROTHERAPY
To experience the ultimate bliss, make your way to the spa hydrotherapy room. Enjoy a waterfall massage, aromatherapy pools, sauna, cold plunge and hot tub while taking in the expansive views of the Koro Sea. Open to all Namale guests from 9:00 AM until 5:00 PM. No spa treatment purchases are required.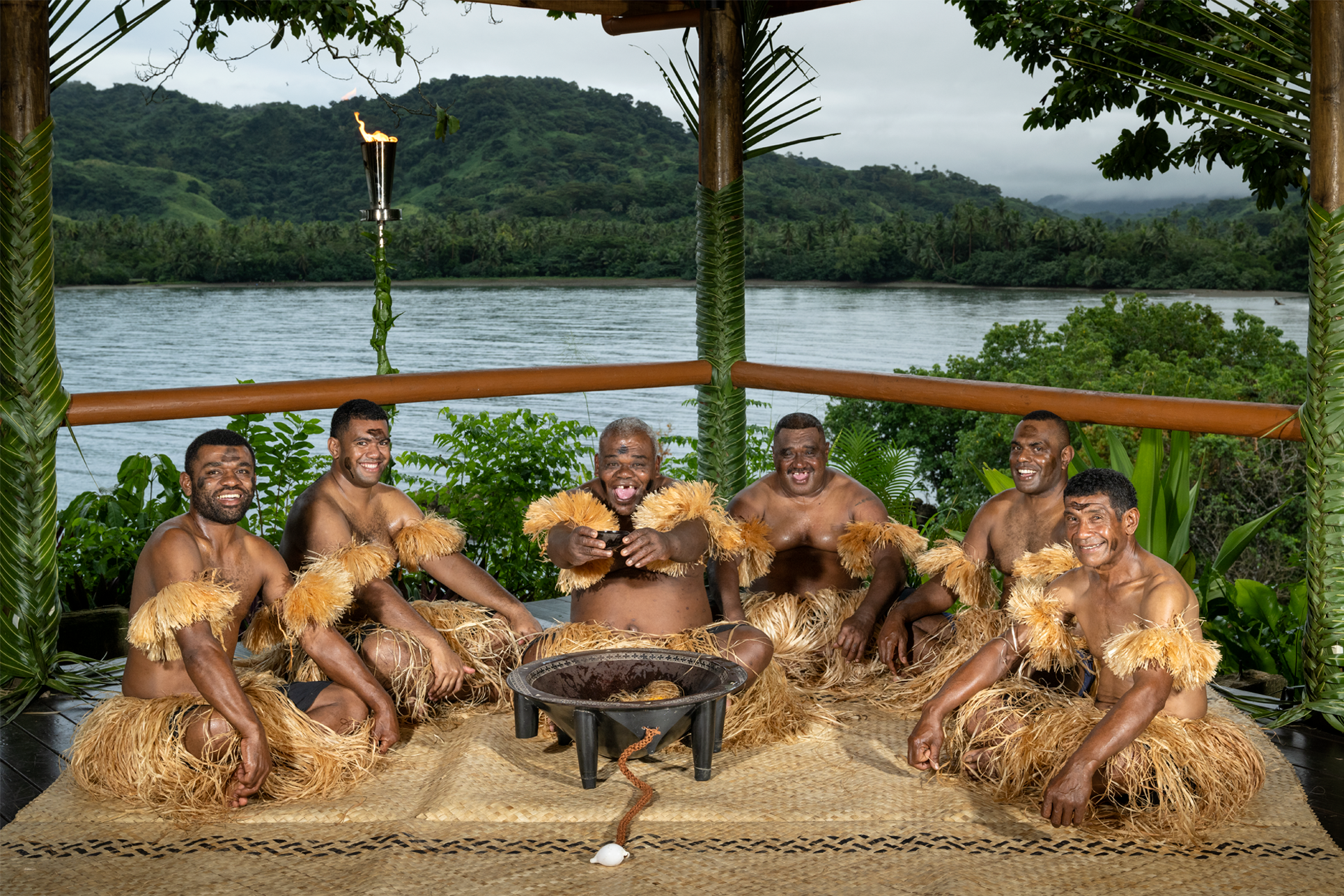 CULTURAL ENTERTAINMENT
Namale presents a diverse range of authentic cultural entertainment and interactive experiences before dinner service. Three nights a week, gather around the tanoa (kava bowl) with our engaging 'Kava Boys' for a traditional Fijian kava session, where you can savor Fiji's national drink. On other nights, our Namale Staff Dance Team showcases captivating traditional Pacific Island dances, while on Sundays, you can enjoy the enchanting melodies of the local village choir. Immerse yourself in the vibrant local culture as a neighboring village performs a traditional Fijian 'meke' (dance).
GROUND TRANSPORTATION
From the moment you arrive on our tropical island, we are devoted to taking care of your every need. Your ultra-all-inclusive stay includes air-conditioned ground transportation to and from Savusavu Airport. Our dedicated staff drivers will be there to greet your arriving flight and whisk you away directly to Namale, a mere 10-minute drive away.