A LUXURY BOUTIQUE RESORT IN THE HEART OF FIJI
What started out as a coconut plantation has evolved into a boutique luxury resort spanning 525 beautiful acres – a true gem of Fiji's northern coast. Over the past 25 years, Namale has evolved from a single vacation home to a robust all-inclusive resort offering 22 private, luxury bures and villas, two onsite restaurants, a 10,000 square foot spa perched on the edge of the Koro Sea, and so much more. Spend a single moment here at Namale and you will be convinced that the words "paradise found" were first spoken with our secluded hideaways and authentic luxury in mind. Disappear into total relaxation inside your gorgeously appointed villa or bure, unwind at our award-winning spa, or share a blissful private dinner wherever you desire. Or satisfy your taste for adventure with a hike through the virgin rainforest to a hidden waterfall, or a breathtaking scuba trip into the Koro Sea. It is this unique combination of serenity and excitement, privacy and exclusivity that draws people from all over the world and our world-class staff is committed to making your authentically Fijian vacation experience the most memorable you've ever had.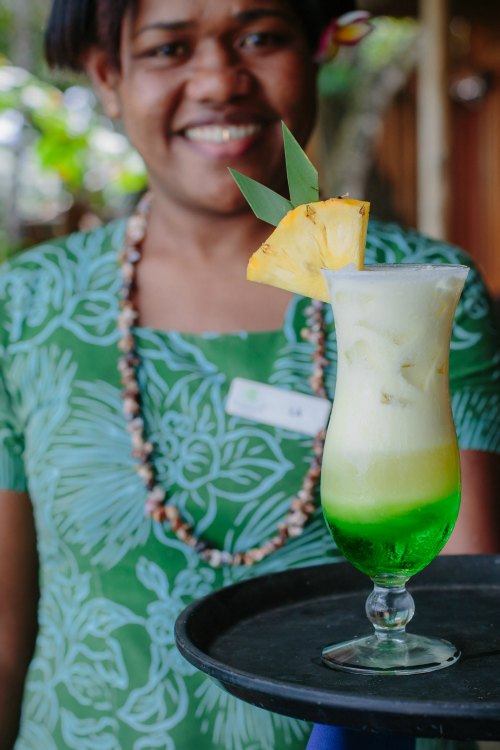 OUR COMMITMENT TO YOU
Namale was founded on the simple idea that Fiji is a truly special place with the ability to impact visitors' lives for the better. We pride ourselves on bringing a unique, memorable, and authentically Fijian experience to all of our guests, with a focus on providing the ultimate in luxury accommodations, world-class cuisine, and unparalleled customer service. We are dedicated to providing you an incredible five-star, all inclusive experience that is truly unrivaled in all of Fiji, and will work closely with you to customize your experience to your specific needs and desires.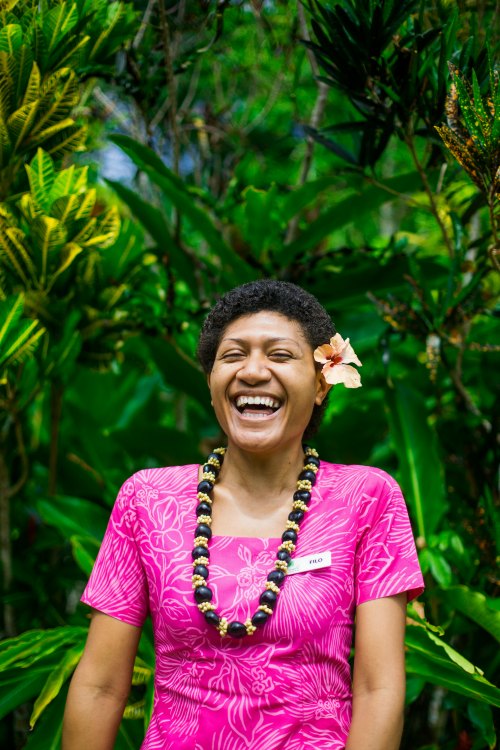 THE NAMALE FAMILY
Namale takes great pride in its dedicated staff, and is committed to enriching the local community and celebrating Fijian culture. All of our staff live in neighboring villages, as do the nightly cultural entertainers we're honored to invite to the resort to give our guests a taste of vibrant local dance, song, and traditions.Run by our dedicated Co-General Managers Bill and Nowdla Keefe, this husband/wife duo bring over 20 years of experience, and are dedicated to creating the best Namale experience for each and every guest. Avid scuba divers, Bill and Nowdla regularly interact with guests throughout their stay to ensure the highest-quality, five-star experience.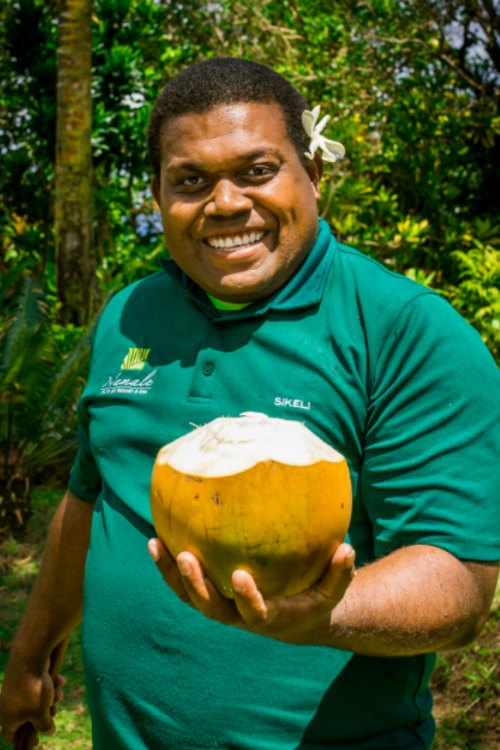 OUR BULA SPIRIT
Fiji is known as the "Land of the Bula Spirit," a phrase that encapsulates the friendly nature of the locals, the vibrant laid-back island culture, and positive approach to everyday life. But the Bula Spirit is so much more than just a couple of words – it's a way of life. At Namale, the Bula Spirit is present in everything we do – from the huge genuine smiles of our staff who echo a bellowing "Bula!" every time you pass them to the energy-filled cultural nights alive with the traditions and flavors of the Fiji islands. When you stay with us, you experience the Bula Spirit first hand, and many guests find that they leave renewed, refreshed, and changed for the better.
PLAN YOUR TRIP
Whether you're looking for information on getting to Namale, what to pack, or planning your all inclusive destination wedding, we've compiled a number of resources on our blog just for you. We hope you find the information and inspiration you're looking for to help design your dream Fiji vacation, and please contact us at any time if you'd like to speak with a Namale specialist to book your trip. We pride ourselves on excellent customer service and are dedicated to making the planning and booking process easy and seamless for you.