2018 Luxury Travel Media Gold List Awards
Each year, Luxury Travel Media presents the Gold List Awards, recognizing the very best in travel around the world, as voted by readers.
This year, cast your vote for Namale and you could win one of three incredible travel prizes*!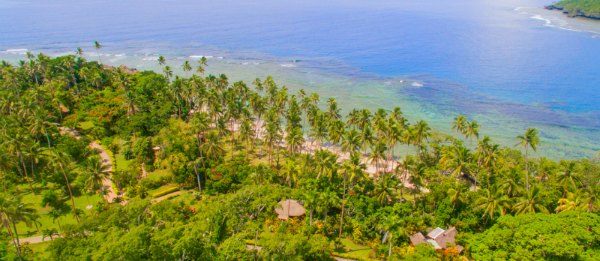 This year, the awards include a new category – Best Luxury Resort in the South Pacific – and we would be honored by your vote and support in this momentous recognition. Follow the link and enter Namale Resort and Spa in the blank at #17!
Founded in 2005, the awards span 35 categories and recognize the pinnacle of resorts, hotels, tour operators, cruises, and adventure experiences in the international and Australian travel industry.
Namale Resort and Spa has been consistently recognized for our commitment to our guests and unparalleled service standards. Our dedicated staff works tirelessly to provide the most unique, authentic, and luxurious experiences to our guests – who arrive to our island as visitors, and leave as part of our Fiji family.
Please provide us the honor of your vote, and good luck to all those involved in this year's prestigious awards! You may even find yourself winning an incredible holiday in Australia or Myanmar!
Learn more about the awards, see past winners, and read the prize terms and conditions here. *Anyone can vote in the awards, but must be an Australian resident over the age of 18 to win. Voting ends April 20, 2018.