Beyond the many things that make Namale one of Fiji's best all inclusive resorts – from unique and luxurious private villas to authentic cultural activities to an exceptional level of bespoke, boutique service – is a dedication to infusing an all inclusive dining program with the freshest ingredients and locally caught seafood.
By placing an island spin on contemporary farm to table dining, Namale offers sophisticated cuisine in an all inclusive setting not readily found elsewhere in the world.
Watch the video to learn more about Namale's signature Chili Mud Crab dish, and hear Chef Imlesh explain Fijian lovo, a traditional method of preparing a community feast in an earthen oven! Also take a virtual tour through one of Namale's lush tropical farms and discover the myriad ways the resort is sustainably and freshly cultivating many of its own ingredients.
Three chef's gardens are housed among Namale's 525 acres of lush gardens, rainforest, and coastlines. The tropical, ultra-fertile environment of Fiji makes for perfect conditions for growing a wide range of produce, herbs, and more. Namale's staff is proud to cultivate everything from lettuce, vegetables, chilis, and all varieties of herbs, to sweet tropical fruits like pineapple, papaya, and banana. Many Fijian staples native to the island, such as taro and cassava, are also grown and incorporated into delectable meals.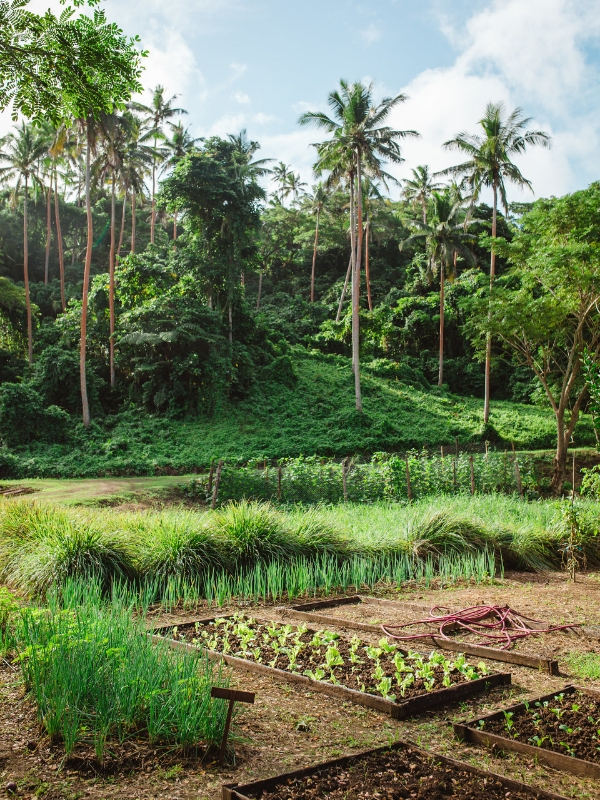 Fiji is also an ideal locale for fresh seafood, of course, and Namale's culinary team sources freshly caught fish and shellfish daily from local fisherman – particularly delectable South Pacific Walu and tuna.
What isn't grown on property is sourced from local markets, artisans, and growers – such as locally produced coconut oil, honey, and even chocolate made right in Savusavu.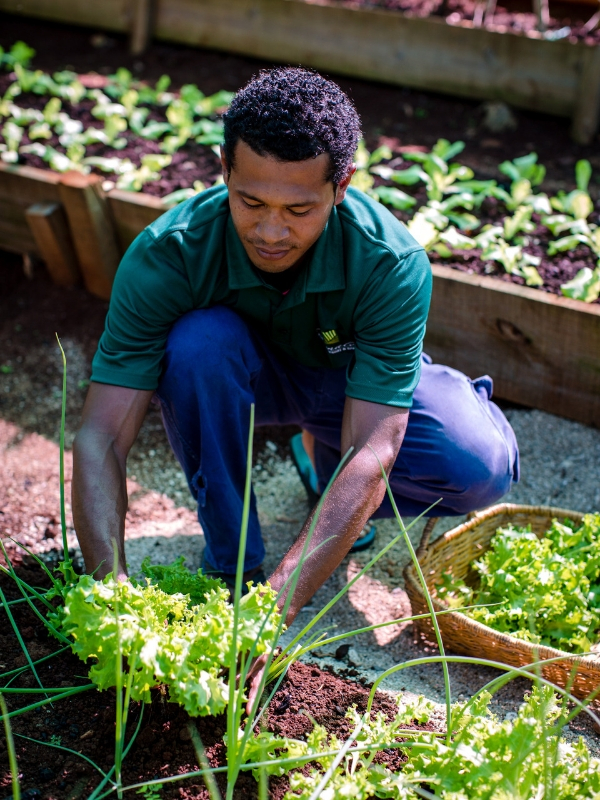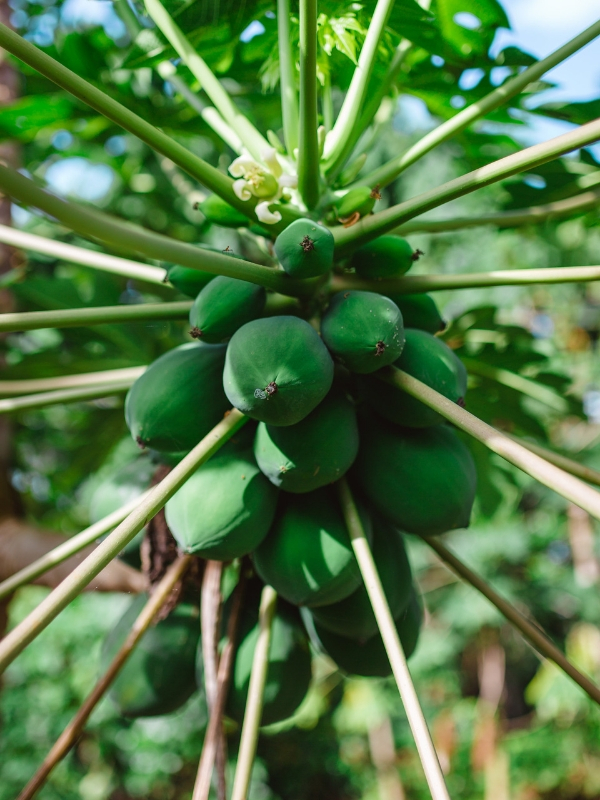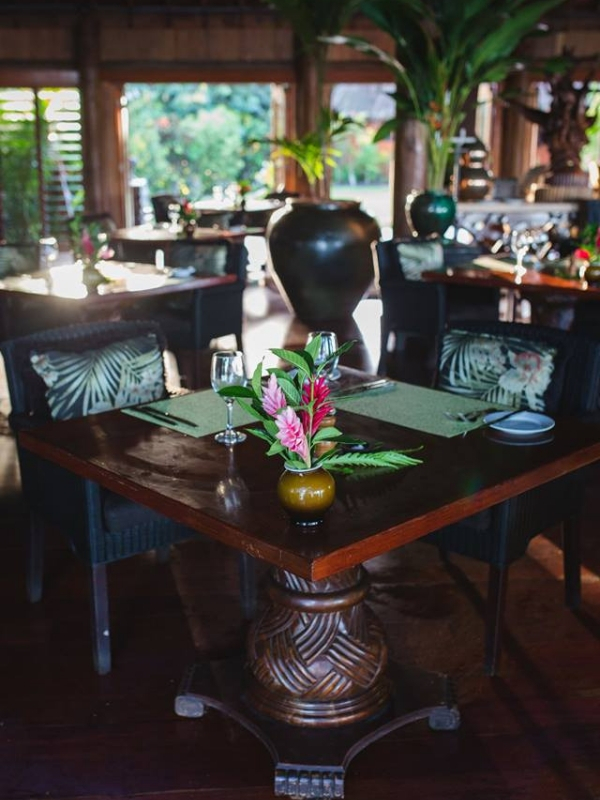 Not only does Namale's farm to table concept bring contemporary culinary trends to the South Pacific, but it also aids the local economy and sustainable farming practices help protect the environment.
Namale's focus on farm to table dining is just one element that places it among the best all inclusive resorts in Fiji. Not only do guests enjoy incredible daily menus, which include delicious dishes like macadamia nut crusted walu or grilled sesame prawns with green papaya salad, but they can choose to dine at either of the resort's two ocean view restaurants, or better yet privately at a unique outdoor location like next to a waterfall, on the beach, or even in a sea cave.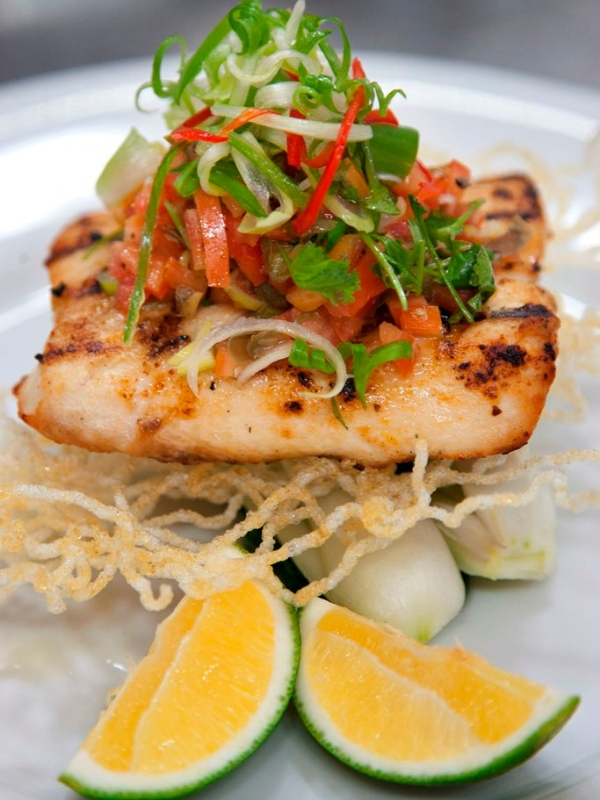 By designing comprehensive dining experiences combining farm to table menus, the natural island environment, impeccable service and thoughtful ambience, Namale is redefining what all inclusive dining means, and what discerning travelers can expect from the culinary teams at one of the best all inclusive resorts in Fiji.