Suppose you're considering a vacation to Fiji. In that case, you're probably picturing its lush jungle scenery and stunning ocean vistas, but this collection of islands has far more to offer than just a pretty landscape. Fiji is a fascinating country with a rich culture, friendly locals, and much to experience and explore.
Want to learn more about this intriguing island nation? Check out our list of interesting facts about Fiji, and you'll be ready to book your next trip here before you even finish reading!
1. There are more than 300 Fijian islands
When people think of Fiji, they often picture Viti Levu, the largest island, or maybe Vanua Levu, the second largest island, where Namale Resort & Spa is located. However, Fiji actually consists of over 330 islands and around 500 islets! Another fun Fiji fact is that of those islands, only 110 are permanently inhabited.
2. The Fijian islands were formed by volcanic activity
One little-known fact about Fiji is that volcanic action created the islands more than 150,000,000 years ago. Today, Fiji has three volcanoes: Koro, Nabukelevu, and Taveuni. While the islands experienced a lot of volcano activity thousands of years ago, the region is now considered quiet and dormant.
3.Kava is the traditional national drink of the islands
One Fiji fact that you may not know is that many Fijians drink kava, a unique beverage made from the root of a kava plant. Known as the traditional national drink, it's unique in that when you drink the beverage, it creates a pleasant numbing sensation around your mouth and tongue, making you feel calm and relaxed. Some consider it a mild sedative.
Locals serve this drink as part of traditional kava ceremonies to mark special events or welcome guests into town. As part of the ritual, attendees sit together in a circle and share high tides (full cups) or low tides (half cups).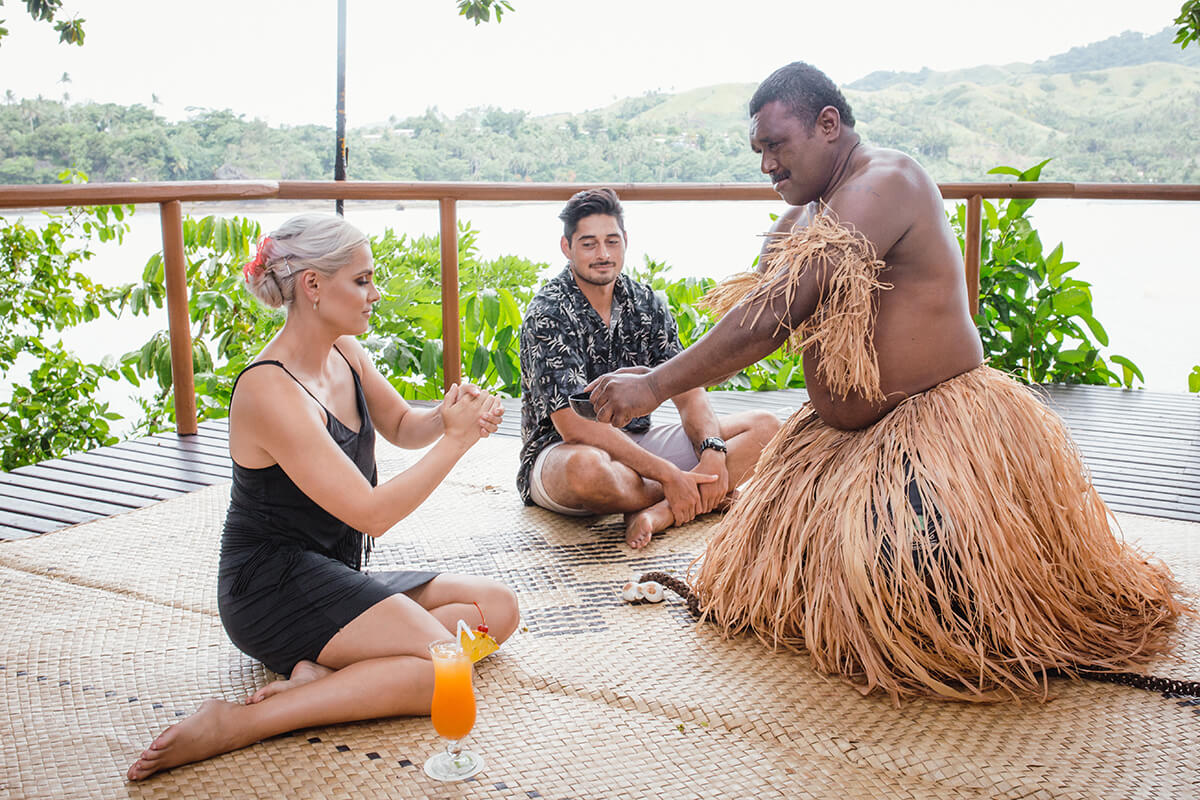 4. Fiji has three official languages
While Fijian is the most commonly spoken language on the islands, another Fiji fun fact is that they have three official languages: Fiji, English, and Fiji Hindi. Traditionally, native Fijians speak Fijian and Indo-Fijians speak Hindi, while both groups tend to speak English as their second language.
While visiting the islands, learn some Fijian phrases, and you'll fit right in! Many people on the islands speak English, so you will not have any trouble getting around.
5. Fijians use traditional cooking techniques
This interesting fact about Fiji involves food. You see, Fiji is known worldwide for its incredible cuisine, which may be due to the traditional cooking methods Fijians continue to use today. One technique called lovo, involves placing hot coals in a pit in the sand to create an underground oven. They then wrap their spiced vegetables and meat with banana leaves and layer it over the coals to cook.
When you visit Fiji, be sure to indulge in an authentic lovo feast!
6. Rugby is Fiji's national sport
This fact about Fiji may surprise you: Rugby is by far the most beloved sport in Fiji. Actually, Fiji produces more professional rugby players per capita than any other country! The sport was introduced to the islands in the 1880s and has since grown in popularity, eventually becoming the country's national sport. Today, there are roughly 80,000 registered rugby players from Fiji.
7. Fiji boasts year-round warm weather
One especially fun Fiji fact is that the islands feature warm weather all year long. On average, temperatures range between 77 and 86°F (25 and 30°C) in any given month, making any time a good time to visit the islands. Of all the months, July and August are slightly cooler, as these are the winter months in the Southern Hemisphere, but the weather is still considered warm and pleasant during that time.
8. Fiji has a diverse topography
Ready for another Fiji fun fact? Well, many assume Fiji only consists of beach towns with sandy shorelines, but the island's topography is quite diverse. Yes, you will find beaches, but there are also mountainous parts of the island with dense jungle forests and flat lands with winding rivers. From sand dunes to hot springs, Fiji has it all!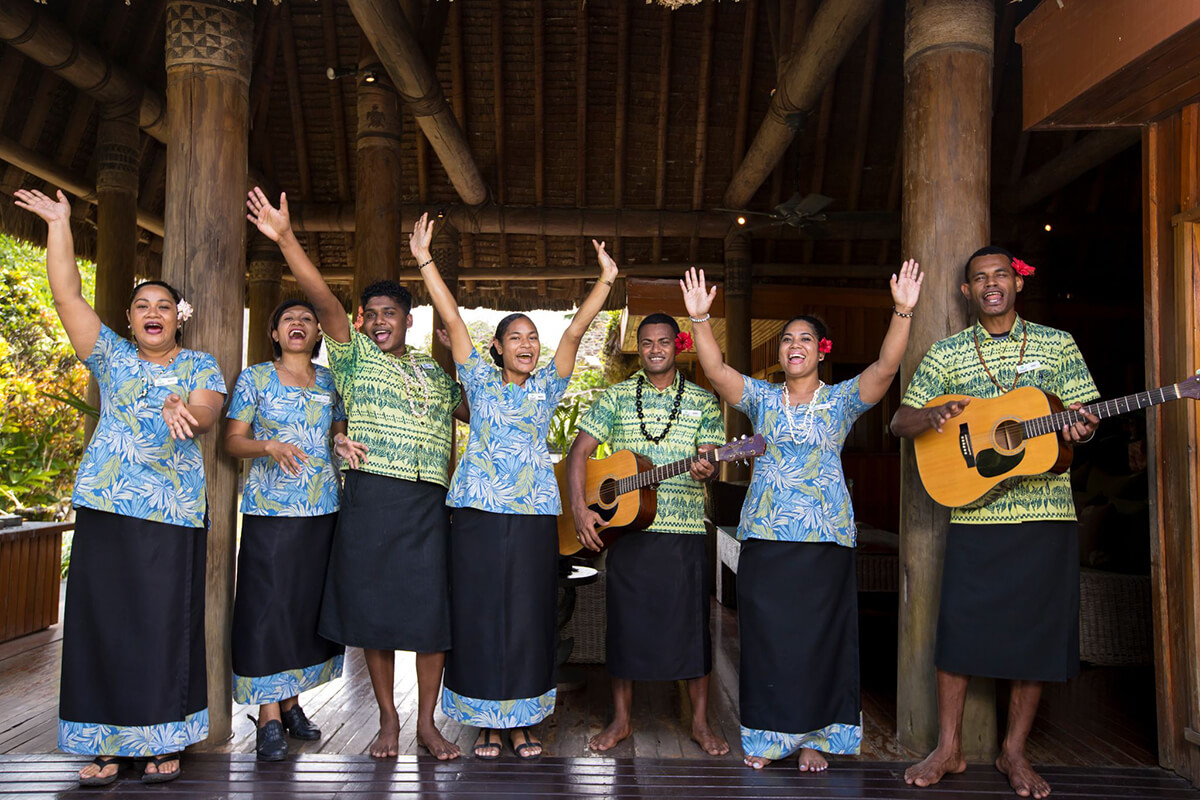 9. Fijians are considered some of the happiest people on earth
As you explore Fiji, you might notice how happy and friendly the locals seem, and it's not just in your head. Research has shown that Fijians are some of the happiest people on earth! For instance, a 2014 WIN/Gallup International poll revealed that 92% of Fijians are pleased with their lives, and thanks to this list of Fiji interesting facts, it's no wonder they seem so happy. Happiness is contagious, so when visiting Fiji, you might notice yourself feeling an extra boost in your happiness levels, too!
These are just a few of the countless interesting and exciting things about Fiji, and when you plan a visit to Namale Resort & Spa, you're sure to experience it all for yourself.
Ready to book your all-inclusive getaway with us? Don't miss our special offers. Whether you're planning your honeymoon on island time or booking a romantic retreat, Fiji won't disappoint.