Whether you're looking for a romantic couples retreat, honeymoon, or tropical getaway destination, Fiji boasts the perfect balance of island seclusion, romance, and adventure. And Namale's all inclusive, adults-only, boutique atmosphere is the ideal place to call your home away from home!
Check out the video below to catch glimpses of what your Fijian couples retreat could look like – from indulging in romantic couples' massages at the spa to walking along a palm-lined beach to sipping champagne by a rainforest waterfall.
Plus, read below for our top five tips on how to make the most of your couples retreat in Fiji!
1. Indulge + Relax
Too often these days travelers attempt to pack so much into their trip that they leave no room for truly relaxing, indulging, and unwinding. A couples retreat is the prime time to truly unplug and refocus on what matters – each other. Make sure to block off a day or two of "doing nothing" on your itinerary, so that you can sleep in, order room service, read a book next to the sea, or take a walk on the beach together.
And definitely don't forget to spend plenty of time at the spa! A massage or facial on the day of your arrival is an incredible way to reset your body and mind after traveling and settling into island time. Or, truly indulge in a two hour couples' spa experience, like a Moonlight Magic treatment which starts off with a coconut milk bath soak followed by a 90 minute massage and ending in private use of the spa hydrotherapy room, majestically adorned in candles with champagne and hors d'oeuvres awaiting you.
2. Experience the Local Culture
One of the absolute best things about Fiji as a destination is its people – they're known as the friendliest in the world! You'll be genuinely welcomed wherever you go in Fiji, with a bellowing "bula!" and huge smile. Fijians have what is known as the "bula spirit," or a passion for life, community, and happiness, and its a mindset that can easily catch on.
Take the time to meet the locals, whether on a tour of a nearby traditional village, or during a visit to the Saturday farmer's market in Savusavu town. Namale's staff will happily tell you about their families and lives during a friendly kava drinking ceremony, or explain their customs and traditions during the weekly Fijian lovo dinner.
Plus, every night at Main Bure restaurant, Namale offers various nightly cultural entertainment, from traditional meke performances featuring members young and old of entire villages, to energetic Polynesian dance shows.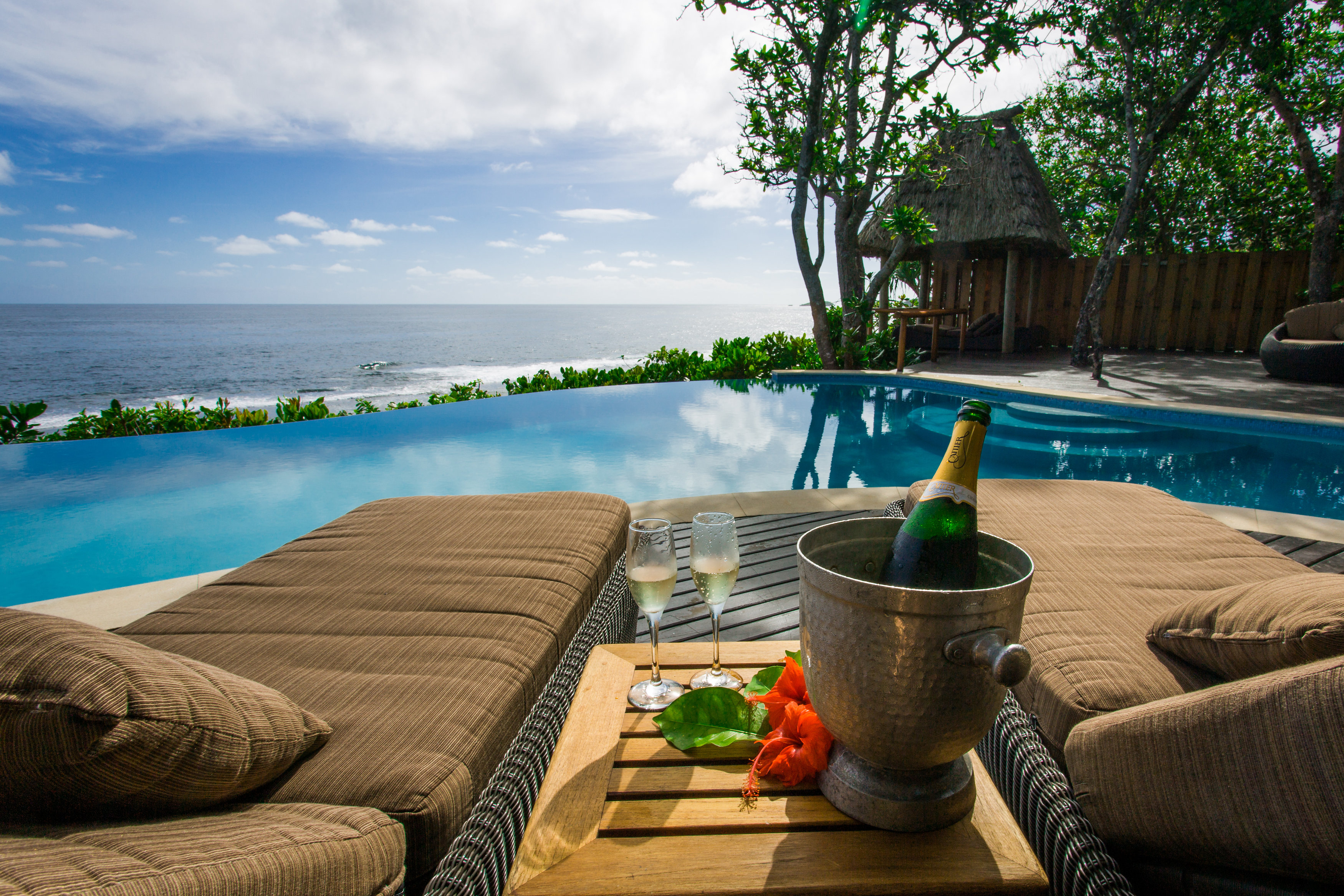 3. Book the Perfect Villa for Your Tastes
One thing that makes Namale so unique is that every one of its 19 bures (traditional Fijian bungalows) and villas are completely different, with each featuring an individual layout. All place an emphasis on traditional Fijian design, from thatch roofing to using rich local wood and river stone, but each one boasts a character and charm all its own.
Therefore, when booking your couples retreat we recommend discussing with the concierge your ideal stay, so that Namale can match you with the perfect home away from home. Whether you picture yourself spending tons of time next to your private pool, or waking up to an ocean view, or having a jacuzzi tub to soak in each night, there's a well appointed villa waiting for you.

4.  Be Adventurous
Fiji is a naturally stunning island destination bursting with gorgeous coastlines, untouched rainforests, waterfalls, and rolling green hills – and no shortage of adventure activities! Find yourself growing closer together as you float down a natural saltwater river, take in views from a private helicopter tour, snorkel the beautiful coral reefs, or spend the day castaway on a sandbar in the middle of the sea! You won't regret balancing your days of relaxation and romance with some exciting, active adventures.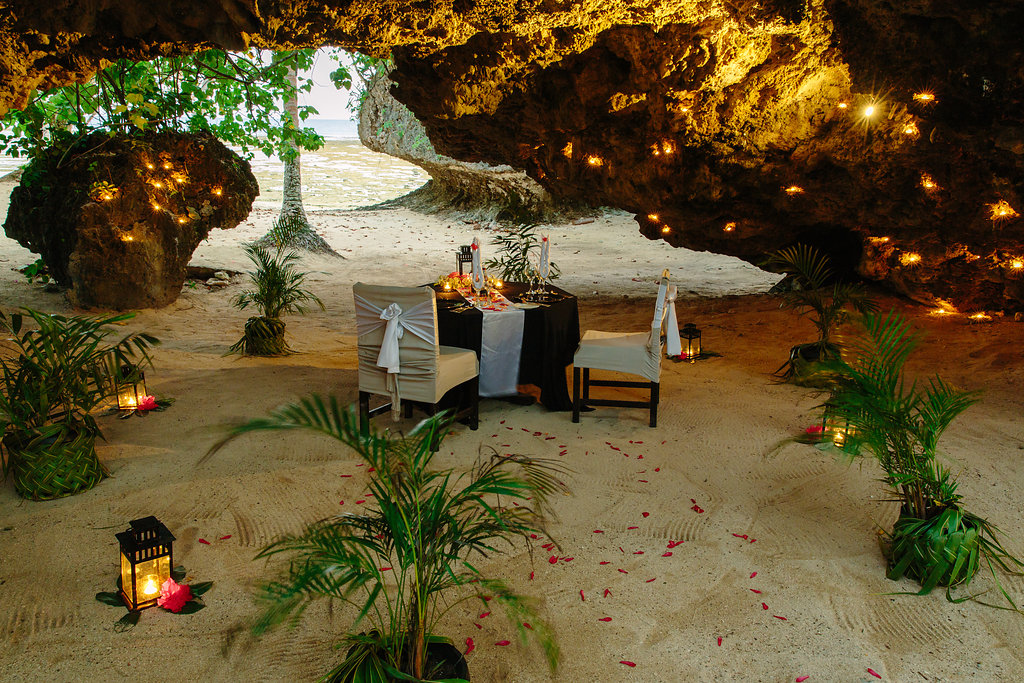 5. Enjoy a Private Dining Experience
At Namale, private dining experiences are complimentary as part of our all inclusive packages, so taking advantage of all of the incredible options on your couples retreat is a must! Enjoy coffee and breakfast on a deck nestled into the sea cliffs and overlooking the sea, or try lunch next to a private waterfall in the middle of the lush Fijian rainforest. You'll never forget the stunning locations, your choice of delectable meals, complimentary wine, beer, champagne, and spirits, and all the special touches – from flowers and candles adorning your table to even a private acoustic serenade.
For something ultra-romantic, request an unforgettable private dinner – with locations such as in a candlelit sea cave, right on the beach under the stars, or on an ocean view deck with a heart shaped jacuzzi tub, your couples retreat will go from incredible to extraordinary in no time!

Ready to book your Fiji couples retreat? Contact us!