Choosing from a long list of amazing romantic getaways for couples can be overwhelming, but there's one destination that remains under the radar for many: Fiji! We may be biased, but Fiji is truly a hidden gem for couples looking to get far, far away from reality and experience perfect moments to celebrate their love.
One look at Fiji's stunning coastlines, idyllic natural landscape, and luxurious private bungalows will have you thinking #couplesgoals!
Here are 5 main reasons why Fiji should be the next destination on your romantic getaways list!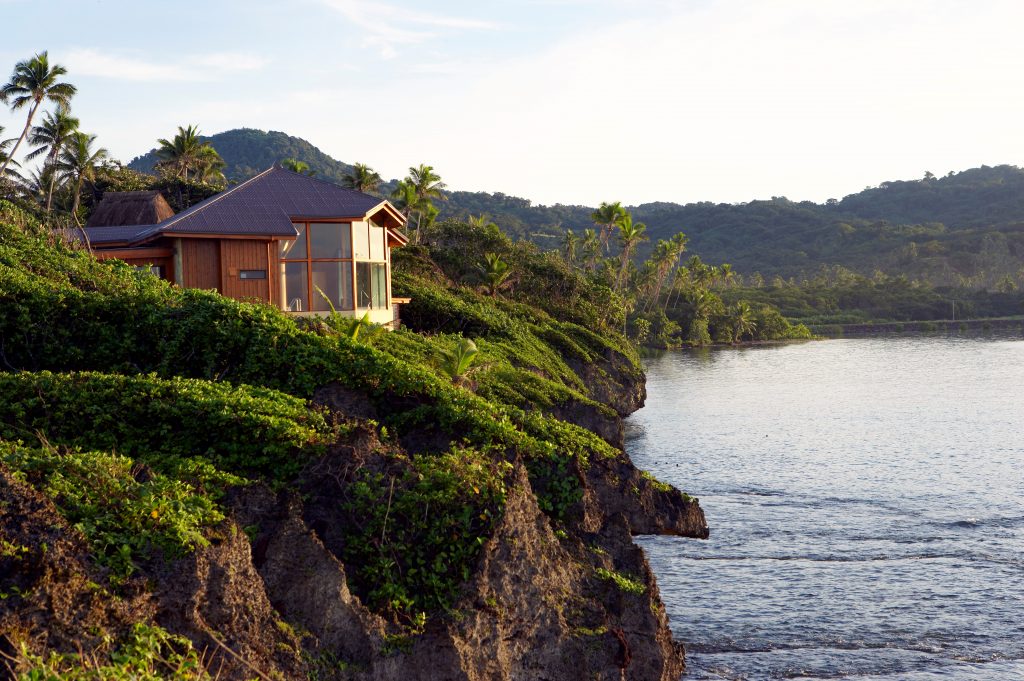 1. It's Off the Beaten Path
Many first think of the Caribbean or Mexico when they think of romantic getaways for couples, but intrepid travelers are often on the hunt for the most exclusive destinations not yet descended on by hordes of tourists. Fiji offers well traveled couples a new, exotic, and largely untapped locale for a once-in-a-lifetime trip. While secluded and off the beaten path, Fiji is actually fairly easily accessible, with direct flights out of Los Angeles, San Francisco, Sydney, Brisbane, Singapore, and more. It's truly a hidden paradise in the South Pacific just waiting to be discovered.

2. Private Meals on the Beach or in a Candlelit Sea Cave
Private meals at most resorts can run upwards of $700 USD, but at Namale, private destination dining experiences are included as part of our all inclusive packages. Dine by candlelight right on the beach at the ocean's edge, serenaded by the soothing sounds of the waves rolling in at night. Or, enjoy a surf and turf dinner paired with complimentary champagne in a sea cave twinkling with hundreds of tea lights. For a taste of Fiji's lush jungle, enjoy a private lunch on a deck next to a rushing waterfall, where a clear freshwater pool awaits for a post-meal dip. When on a romantic getaway, why dine normally when you can have a truly extraordinary experience you'll never forget?!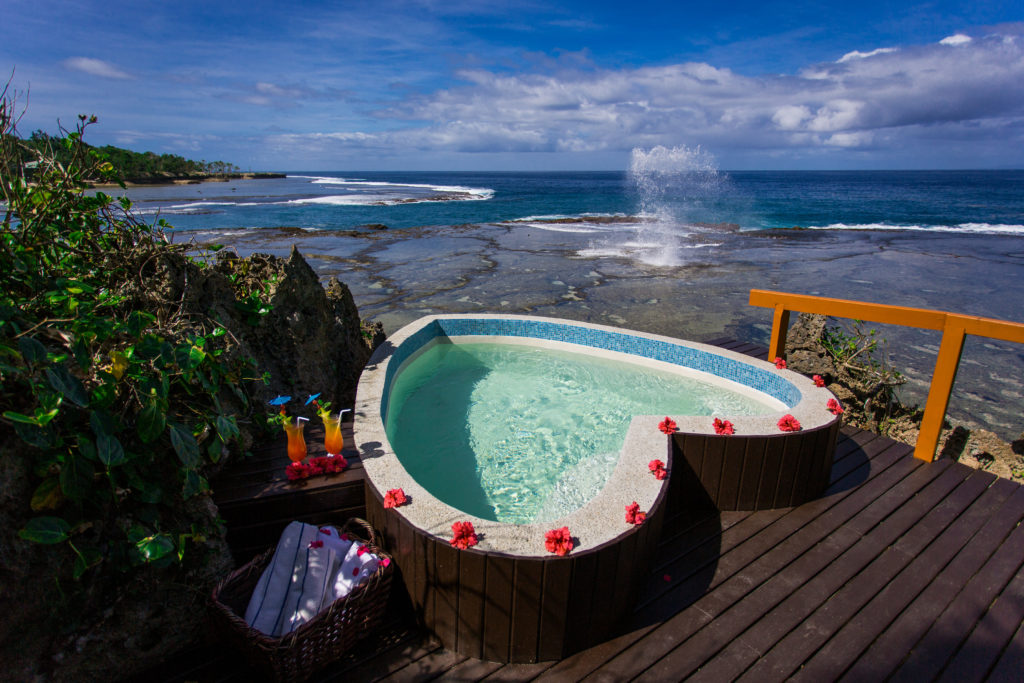 3. Romance at Every Turn
You won't have to put in any effort to ensure your every moment will be utterly romantic – our Fiji resort is specifically designed with romance and couples in mind, from cozy corners emphasizing the idyllic natural landscape to our ultra-private accommodations for two to our personalized packages. At Veidomoni Deck, enjoy a private meal with an incredible ocean view, with a post-meal dip in a unique heart-shaped jacuzzi tub. Or, enjoy a couples massage in an oceanview room at the spa, strewn with flower petals and scented with essential oils. Whatever you and your loved one choose, know there's always an opportunity for a romantic set up, a bottle of champagne, and total seclusion and privacy.

4. All Inclusive Packages
What's better than finding the perfect romantic destination? Not having to whip out your wallet while you're there! Not worrying about totaling up your tab or missing out on an adventure because of the fee makes your romantic getaway worry-free, so you can focus more on spending quality time with each other. The Namale experience is designed intentionally to maximize your enjoyment on the island, offering daily breakfasts, three course lunches, and five course dinners enhanced by unlimited wine, beer, and spirits. From dining to complimentary activities like snorkeling, hiking, kayaking, and much more, your romantic getaway will include it all.

5. Warm Fijian Hospitality
While lots of islands offer a beautiful tropical ambience, great beaches, and happy hour, none of them offer the type of genuine hospitality that Fiji does. Fiji's locals are known as the happiest people in the world, and their "bula spirit" – a lifestyle that celebrates the good, centers on human relationships, and emphasizes positivity – is alive and well – and contagious! It's hard to walk around the islands and not see a Fijian smiling from ear to ear. Visitors will find their hospitality welcoming and warm, and those incorporating local culture into their romantic getaway will not be disappointed.
Ready to plan your trip? Take a look at our all inclusive Fiji honeymoons packages or adults-only getaways.