International Travel may have been temporarily put on hold, but with newfound time on our hands, many people are daydreaming of "Where to travel after quarantine?" Counting down the days and planning towards the future – looking for that perfect place for both adventure and relaxation, romance and rejuvenation, while at the same time also seeking safety and seclusion.
In their search for that "perfect place" many travelers are looking to avoid the hustle and bustle of larger, more mainstream travel destinations and the mega-resorts. Instead, travelers are seeking out a more secluded vacation destination, a bit more off the beaten path. A place where you can unwind and escape from the stress recent events. A place to enjoy the beauty of nature and the majesty of a truly unspoiled environment. Exclusive run-away resorts that give you that safe and spacious personal environment we're all looking for right now.
Fiji – A Dream Destination
Fiji, a remote island nation in the South Pacific boasts some of the most beautiful natural settings in the world. Islands with mountainous Rainforest terrain that reach down to the deep blue Pacific. Fiji truly represents the unspoiled South Pacific that people dream about.
Savusavu on the island of VANUA LEVU – There's nowhere like it
To the people of Fiji, Savusavu is known as "Fiji's Hidden Paradise". A small but bustling town nestled away on the northern island of Vanua Levu, Savusavu is where Fiji's "locals" run off to for their own escape. With only a handful of resorts, Savusavu is known for its organically authentic cultural atmosphere and its individualized approach to tours and experiences. Home to numerous beautiful waterfalls, vivid snorkeling, the Namena Marine Reserve, J. Hunter Pearl's farm and flagship boutique, and century-old villages – Savusavu really is a Hidden Paradise.
A Resort Like No Other – The Namale Resort & Spa
The Namale Resort & Spa located a few miles outside town and situated on the shores of the Koro Sea is one of Fiji's top 5 Star Luxury Boutique Resorts. Namale is situated along 250 acres of Vanua Levu's shoreline and there is also an additional 250 acres that extend up into the rainforest where guests can find Namale's Private Waterfall and Private 9 Hole Golf Course.
The resort is well known not only for the privacy and seclusion that guests of Namale enjoy, but also for offering the most completely all-inclusive resort experience in not only Fiji, but the entire South Pacific. Namale specializes in customized itineraries, romantic experiences and unique settings so that every arriving guests has their own, tailormade getaway. With all meals, snacks, beverages and cocktails, and on-site activities included, the sky is truly the limit.

Luxury Accommodations
Namale is home to 19 Bures (cottages) and Villas that welcome a maximum of 40 guests (23 bures and villas come September 2020). Each were crafted with traditional architecture to assure guests an authentic Fijian home, with luxuries of a 5-star resort. Ranging from 400-2,000 square feet (37 – 185 square meters), every unit is designed for ultimate privacy, seclusion, and breathtaking views.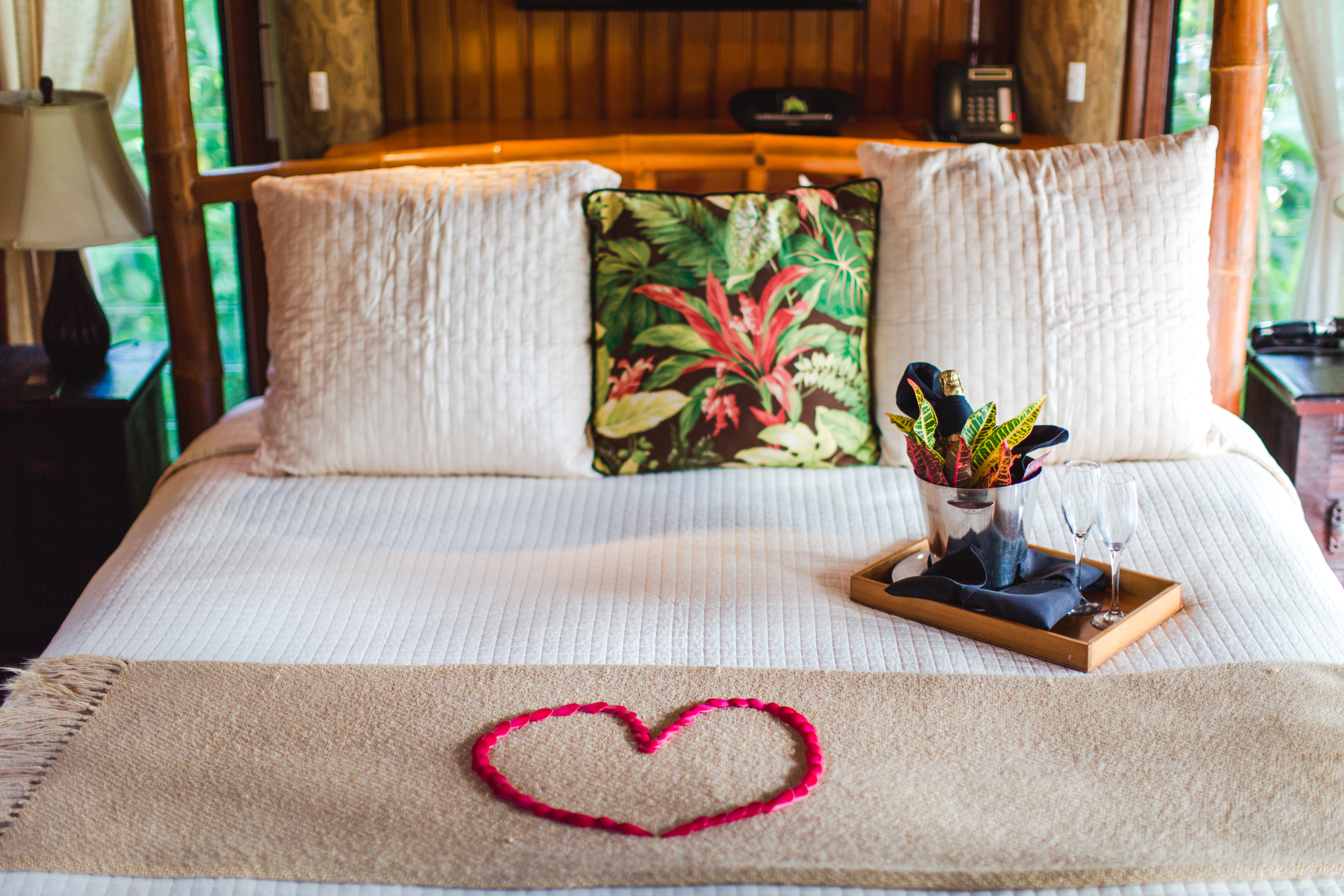 Fine Dining and Farm-to-Table Freshness
As an all-inclusive resort, our dining is some of the best in Fiji. This is thanks to our own organic farm, and other fresh local sources of seafood, herbs and spices. All meals are served ala'carte and our menus change daily. For lunch and dinner, guests never see the same menu items twice – unless requested – and dining locations are completely up to you. There are 2 on-site dining rooms, private dining decks, room service, and 6 remote dining locations couples can choose from.
Dining areas are spacious with ample room for each table to enjoy privacy. In addition, upon request, our chefs will personalize menus to your allergies, needs or preferences so you have the ultimate culinary experience each and every day. We invite you to Indulge your taste buds and senses throughout your stay with all meals, snacks and alcohol included!
Adventures Await at Namale
At Namale there is no shortage of fun and exploration. With lush landscapes and a multitude of activities available throughout the day, you'll never run out of things to do and enjoy. From hiking to cultural tours, snorkeling, and some of the best scuba diving in the world there is something to fit everyone's interests at Namale.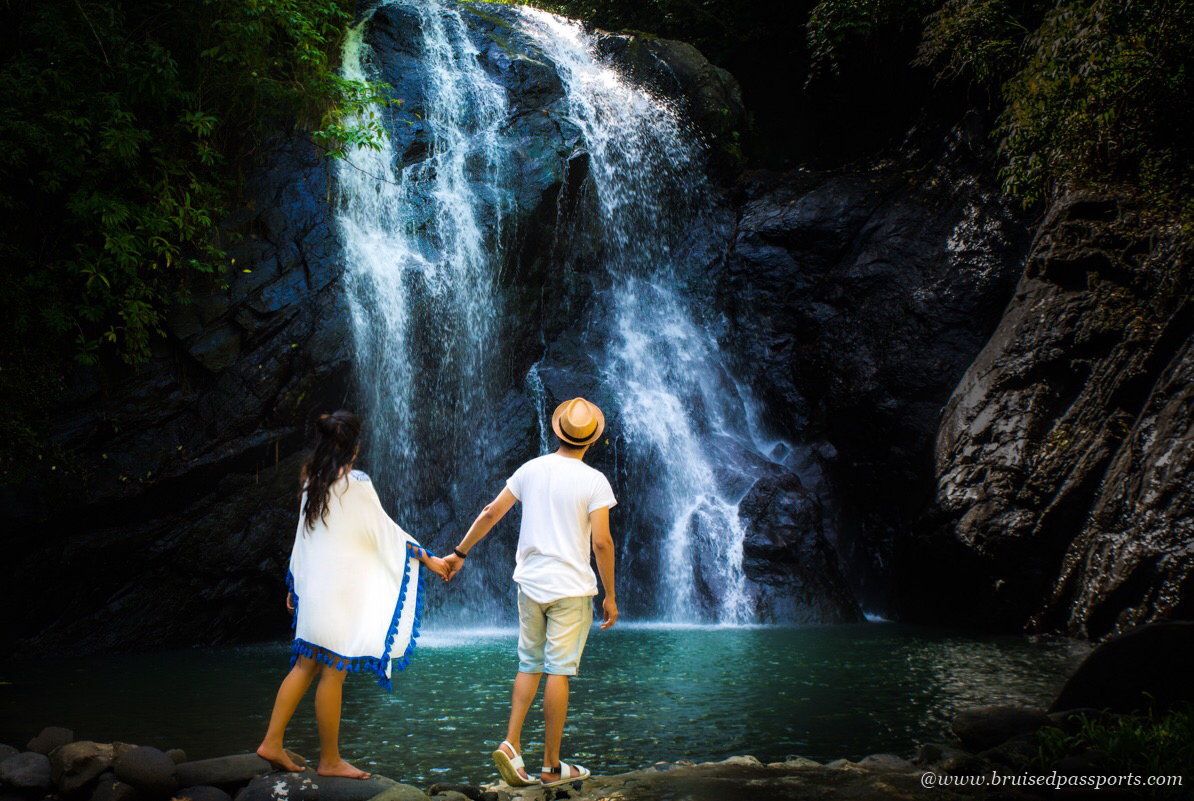 While we may not be able to hop on a plane just yet, you can begin planning your dream getaway to Fiji and Namale today. Contact our direct reservations office via email or phone at your convenience. Reserve your future stay with Namale for that unforgettable vacation that you've been dreaming of. Before you know it, you'll be here enjoying it all, just as you imagined it – only better.

Ready to book your Fiji couples retreat? Contact us!