Part of the appeal of traveling to island destinations is sampling the local cuisine, and Fiji food does not disappoint!
Fiji's lush tropical climate lends a distinct freshness to its local cuisine, where deliciously sweet tropical fruits like papaya, star fruit, and pineapple, daily-caught seafood like ocean Walu and mud crab, and key staples like taro, dalo, and coconut all make a star appearance in the regional cuisine.
But a trip to the South Pacific islands would be lacking if it didn't include the ultimate Fiji food experience – a traditional Fijian lovo.
For centuries, Fijians have been using the lovo technique to cook and feed their communities, and the tradition plays a key role in Fijian culture and village life.
The word "lovo" itself refers to an earthen oven, which is the centerpiece to the lovo tradition. A large hole is dug directly into the earth, and red-hot stones are placed within to line the bottom of the pit.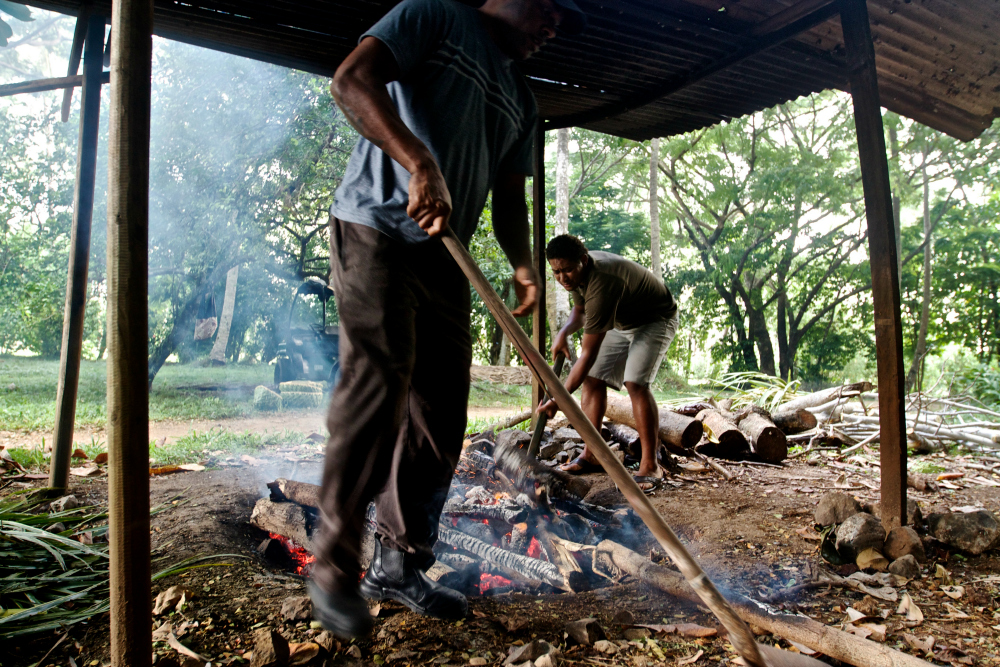 While the lovo is being prepared, fresh meats like chicken, pork, and seafood are marinated in lush, hand-squeezed coconut cream and spices before being artfully woven with palm and banana leaves. Pulasami, a Fijian dish made of taro leaves stuffed with corned beef, onions, and coconut cream, is often included, as are a range of vegetables native to Fiji food: dalo (root of the taro plant), cassava (root of the tapioca plant), and uvi (wild yam).
The majority of the bounty is grown and harvested in Namale's organic gardens or sourced from the local farmer's market and seafood merchants, ensuring only the freshest and choice produce and meats go into the special lovo.
Once the entire feast is placed on the hot coals, the lovo pit is covered with soil and thick banana leaves and left to slow cook for hours.
What emerges is a wonderfully smoky and tender BBQ, meant to be shared community-style. The pork and pulasami falls apart at the touch of a fork, the chicken has soaked up amazing smoky flavor within its juicy meat, and the vegetables are delectably steamed and perfectly paired with a range of sauces and accoutrements.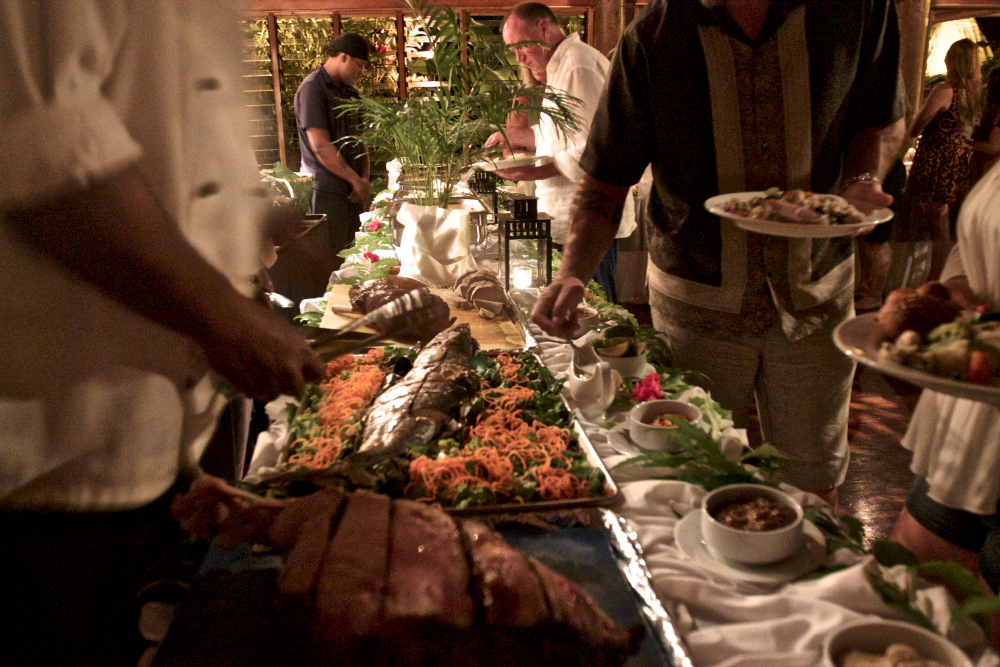 The special technique, handed down for centuries, and the care that goes into its preparation makes the lovo a unique cultural experience while in Fiji, bringing you closer to the food, people, and culture of the islands. Traditionally, a lovo feast was prepared in the villages to mark a special occasion, such as a birth, marriage, death – or in Namale's case, to welcome visitors.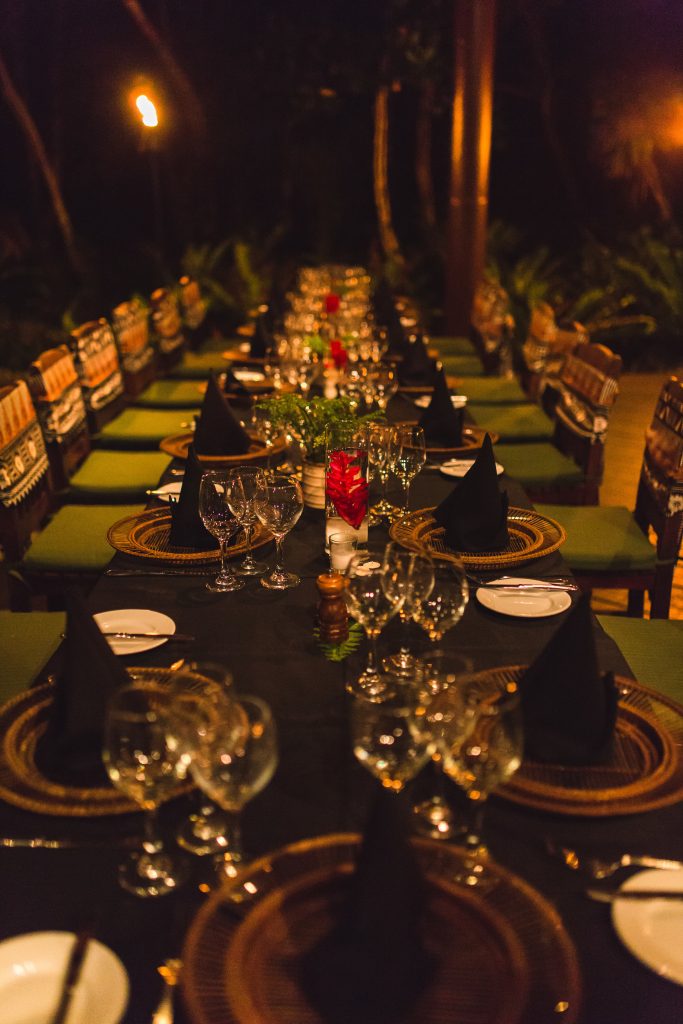 Held every Friday, our special lovo dinner takes places in our Walu restaurant, where it is served buffet-style and enjoyed at long tables where guests can take part in the sharing of a community meal. To make the experience extra enjoyable, we pair the meal with a traditional Meke performance, where the entire local village – from young to old – comes to give our guests a warm,  Fijian welcome.
Enjoy, and thank you for sharing in this special experience with us!
Get recipes for Fiji food like kokoda ((koh-kon-dah) Fijian ceviche with coconut milk) or tasty tropical drinks like a watermelon cucumber punch.